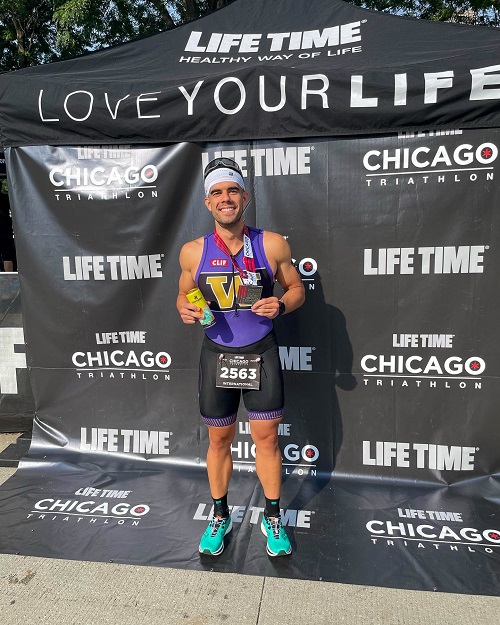 "My team at OrthoRehab Specialists, Inc. played a vital role in the preparation and rehabilitation of my ACL and meniscus repair. Matt (Dr. Siewert) and Sam are extremely knowledgeable, patient, and know exactly when to push me and pull me back. They tailored my rehab plan to my individual goals while ensuring my knee progressed properly without risking reinjury. With their help and guidance, I went from being on crutches to setting new personal records in an Olympic and half ironman distance triathlon in under a year post surgery. I am grateful for their help and expertise. "
Steven G.
"I wanted to write to say thank you and to express my gratitude to Andy, Jessie, and Samantha. I went from starting in jazz sneakers to upgrading to a 1-inch Cuban heel to the 2 inch flared heels. There were times I thought I'd never get back to dancing, certainly not rigorously, and certainly not in Latin ballroom shoes again. But here we are! I am thankful for your patience, for your assistance with my physician, for your technical knowledge, all the manual work, and for helping me retrain and reclaim my body as well as one of the activities I most love — dance. After three years with two surgeries and lots of physical therapy, I've learned to listen to my body, tend to it, prevent reinjury, and thrive again. I even went on an adventure trip to Costa Rica in January and had ZERO foot pain. It was a long, physically and emotionally demanding journey, and I'm so glad I had the three of you to help me get through this process."
Azra H.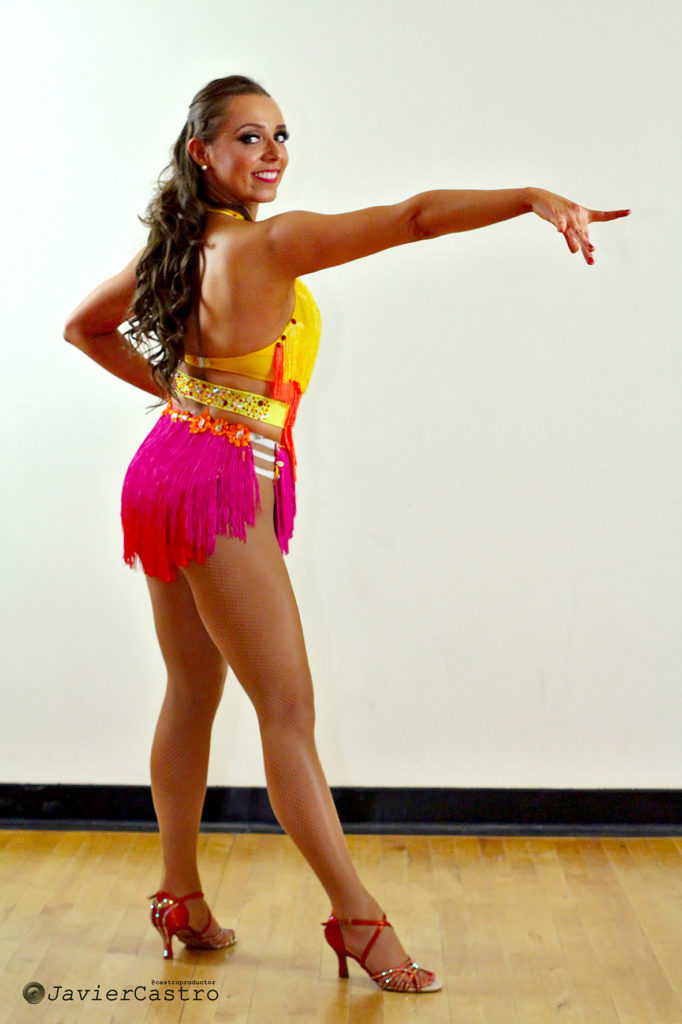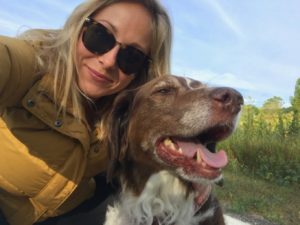 "I'm so grateful for Matt (Dr. Siewert) at OrthoRehab Specialists. After rupturing my Achilles and having it repaired in June of 2018, I had a long road of recovery ahead of me. During my journey, I experienced a serious complication. My physician at the time didn't take the complication seriously. He didn't think anything was wrong. Despite regular physical therapy and following my doctor's instructions, I wasn't getting any better. One afternoon, the issue came to a head and Matt stepped in, identifying the problem and going above and beyond to ensure I got the care I needed. Through OrthoRehab Specialists, I was able to get connected to a top area physician quickly, who after another surgery, was able to resolve my issue. I was a very active person prior to my injury and I'm finally getting back to doing the things I love, which include running, walking my dog, hiking, yoga, fitness classes, and more. I highly recommend OrthoRehab Specialists. The staff is personable, professional and willing to go the extra mile for their patients."
Elisabeth J.
"I became a patient of Andy's a few years after undergoing spine surgery. Under Andy's care and guidance, I regained and improved strength and function, and, maybe even more importantly, developed confidence that through dedication and persistence, I truly could improve my physical wellbeing. In the last few years, Andy has helped me physically prepare for and recover from a foot surgery, pregnancy, and delivering my daughter via Cesarean section. Andy has helped guide me through each physical challenge with effective home physical therapy programs tailored to my specific needs and thoughtful recommendations on areas of life that would complement my health goals (e.g., how to identify good shoes following foot surgery, strategies for maneuvering a heavy infant into and out of a car seat, etc.). Andy and the entire OrthoRehab team are warm, welcoming, and thoughtful experts that will ensure every patient is treated with a carefully tailored program that is best suited to meeting and exceeding their health needs."
Anje M.
"As a competitive dancer, I place incredible demands on my body, and have wrestled with wrist, shoulder, and knee injuries. I have chosen to work with the OrthoRehab professionals time and time again because of really three reasons. First, they are truly passionate about what they do and they care about me. Second, they are athletes and professionals, and thus they know what I am going through at each stage of recovery and rehab. And finally, they apply these things, that is, their passion and personal experience, to provide me with expertise that has allowed me to heal and excel, which is everything to me."
Mark H.
"After having a major left foot surgery and right foot bunion & fusion surgery, I went to physical therapy at OrthoRehab Specialists. I am now able to walk normally again without pain. I never imagined I would recover completely. Matt and Samantha were terrific! Each visit they thoroughly evaluated my progress and taught me exercises that helped me totally recover from both surgeries. Their knowledge and expertise, was truly amazing. I highly recommend Matt and Samantha to anyone needing rehab."
Bruce W.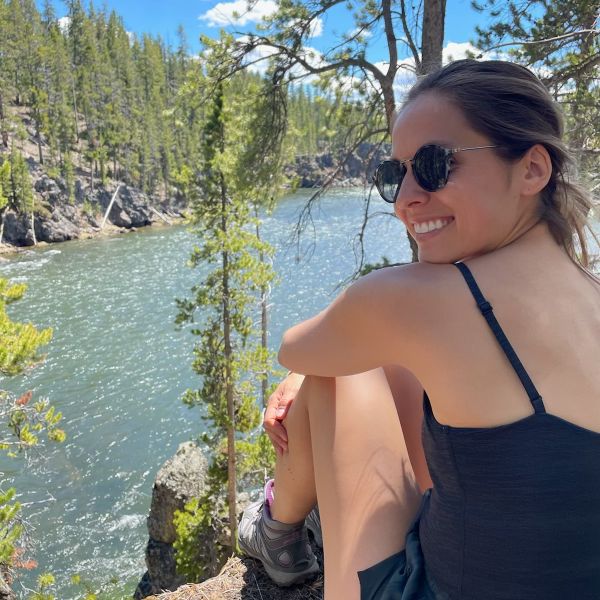 "I first came to OrthoRehab Specialists to see Matt for help with managing some tendinitis in my right ankle. He helped me recover from this in a timely manner while providing education and reassurance every step of the way. Coincidentally, I was also struggling with recovering from a previous hip labrum repair that had ultimately failed despite months of hard work rehabbing it. Matt didn't hesitate to help me troubleshoot this by adding in new exercises in order to pinpoint/target specific issues I was having. When it ultimately came time for me to re-consult with a new hip surgeon, Matt went above and beyond by using his knowledge of orthopedic surgeons in the Twin Cities to help me narrow down my search. Fast forward about 3 months after hip surgery #2 and I'm feeling so much better after some TLC at OrthoRehab specialists! I attribute much of this to the personalized exercises and advice I've received during my recovery. I am so thankful to have had Matt by my side throughout all of this, and I can't wait to continue on my path back to running!"
Jane P.
"I am grateful that I was referred to Ortho Rehab Specialists for physical therapy following my total knee replacement surgery. Mark, Matt, and Sam provided me with expert treatments, home exercises and advice which have enabled me to achieve significant improvements in pain, range of motion and strength. I recommend Ortho Rehab Specialists. They are passionate about providing their patient's the best physical therapy available, and they deliver."
Bob Christensen, Advocates for Justice
---
"Ortho Rehab is a very welcoming and positive place from the front desk to the therapists. You will be in good hands with people who care and are very good at what they do. My injury is so much better! I am able to engage in activities that I love again."
Andy R.
---
Andy Masis is by far the best physical therapist I have ever seen. I've been dealing with chronic back and neck pain for almost 20 years. I've been to dozens of doctors, chiropractors, massage therapists, and physical therapists, and no one has been able to help me as Andy has. He has a gift for listening to his patients, working with them to really hone in on their problem(s), and setting up comprehensive programs to begin fixing things. Once the pandemic started, Andy even continued treating me via tele-health appointments – which I was skeptical about at first but now I'm wholly sold – and I'm super appreciative that we were able to continue my treatment even during lockdown. Today I'm thrilled to say I'm finally on the right track to healing and I haven't felt better in 20 years. I would recommend Andy to absolutely anyone.
Matt T.
---
"My experience at OrthoRehab has been incredible. When I started, my life revolved around my back pain. Over the course of my treatment, I've become essentially pain free and have regained the strength and stability to do many of the activities I love (including tennis and biking)." Read More.
Alex C.
---
"The physical therapists at OrthoRehab Specialists helped me get my abilities back. I truly appreciate the entire staff." Read More.
Mary D.
---
"My progress was steady. Challenging, but not painful, and designed for what I needed. As a result, my function, flexibility, and strength came back fast and complete." Read More.
Tom L.
---
"Terry Buisman and the rest of the staff gave me excellent guidance, helped me overcome adversity, and were instrumental in getting my abilities back." Read More.
Marilyn B.
---
"Over the past 8 months I have been going to physical therapy with Terry. I was impressed with his professionalism and expertise in pushing my motion and strength to the limits." Read More.
Jessica W.
---
"The extremely skillful and caring physical therapist tailor-made a program that addressed improving mobility and lessening pain." Read More.
Rita H.
---
"Carol taught me how to reduce my headache pain with little or no medication, and to lessen the stress in my body." Read More.
Ann W.
---
"The team was fabulous. They gave me exercises to do at home that worked wonders!" Read More.
Susanne C.
---
"I was not sure I would ever be able to run or exercise with a fair amount of impact again. I was looking into changing my workouts to accommodate my pain and restrictions. Now with the help of Rebecca, I have my abilities back completely pain free!" Read More.
Kathryn B.
---
"I don't know what I would have done without Lu. My knee surgeries have been postponed several times. Physical therapy saved me." Read More.
Pat R.
---
"OrthoRehab and Julia developed a plan for me to implement daily/weekly in order to get back to maximum health. I am back being active and coaching both of my son's baseball teams – a six day a week activity.  All without pain and frustration." Read More.
Ron W.
---
"My pain has significantly decreased, my body is stronger, I have more endurance, and best of all – my golf game has improved." Read More.
Lisa B.
---
"I had a setback because I worked my knee to hard, too soon after surgery and hand to lay off for awhile.  But Terry and the team stuck with me and by 6 months post-surgery I was back to nearly 100%." Read More.
Charlie G.
---
"OrthoRehab helped me regain flexibility in my neck. I'm able to drive more safely and I have less pain in doing my activities." Read More.
Sheldon S.
---
"Both pre and post operation, OrthoRehab Specialists have been there with great knowledge of my treatment and situation." Read More.
Alex L.
---
"OrthoRehab made a huge positive impact on my life.  After a couple of months of treatment and a great deal of support, understanding, and caring, I once again no longer need to wear any compression garments." Read More.
Darlene P.
---
"The physical therapists listen and work with me to solve my issues. They're smart and empathetic, and helped me set reasonable rehab goals." Read More.
Julie L. 
---
"I feel like the guidance from the OrthoRehab staff gave me the tools I needed, which will allow me to return to my normal physical endurance." Read More.
Nicolette S. 
---
"I have complete trust in OrthoRehab and can't recommend the people highly enough." Read More.
Rick L.
---
"I wasn't able to sleep before visiting OrthoRehab. Now I can sleep and function better than before." Read More.
Havva E.
---
"I have recommended OrthoRehab to quite a few of my friends and they give it rave reviews." Read More.
Suzanne S.
---
"The therapists are friendly, assertive in their approach and I had a fairly fast recovery." Read More.
Lydia H.
---
"The physical therapists at OrthoRehab understood my problem." Read More.
Patrick B.
---
"Going to OrthoRehab I knew that I would recover from my injury, and I learned about self care to prevent future injury." Read More.
Irmina W.
---
"I have visited OrthoRehab on three separate occasions. I wouldn't be able to live my life without the help I received from OrthoRehab." Read More.
Joan D.
---
"I am thankful for Jennifer's support with time availability and reminders. I am grateful for learning movements to strengthen my hand and leg." Read More.
Nathan N.
---
"I've seen a lot of PTs in my life, and my brief experience at OrthoRehab is one of the best I've ever had." Read More.
Talia C.
---
"Thanks to physical therapy, my injury no longer limits my exercise and wellness." Read More.
Elizabeth B.
---
"The level of knowledge is amazing. It feels good to be taken care of by people who know what they're doing and are passionate about it." Read More.
Duncan S.
---
"Over the last 20 years I have had various injuries requiring physical therapy at OrthoRehab." Read More.
Bob. W.
---
"My favorite experience was having the realization that things I thought I wouldn't be able to do like jumping in actuality I was able to do with the help and coaching of my therapist." Read More.
Betsy B.
---
"I am feeling much better – no more pain or numbness." Read More.
Nathan B.
---
"Go to OrthoRehab. I've been to other rehab places in the past and nothing compares to the excellent care OrthoRehab provides!" Read More.
Amy S.
---
"Every therapist I've met at OrthoRehab has been so knowledgeable and encouraging. I always left feeling empowered that I could do something to improve my injury." Read More.
Jessica S.
---
"OrthoRehab has changed my life so I can be active without pain in my retirement." Read More.
Deborah K.
---
"I came to OrthoRehab with nagging foot pain. From day one, we had a plan for how to reach my goal in a safe, healthy, and responsible manner." Read More.
Diana R.
---
"Matt did an excellent job identifying my injury, developing a program to address my injury, and helping me become more aware of the importance of my core strength." Read More.
Paul L.
---
"I've seen many physical therapists over the years. Nobody has every genuinely cared about my recovery the way Andy and his team have." Read More.
Joe R.
---
"Go to Ortho Rehab. The team is professional, courteous, and exceptionally well qualified." Read More.
Marilyn B.
---
"I had been battling a very painful bout of Achilles tendinitis early on my training for my first marathon. The pain was severe and disruptive, leaving me with doubt that I could even run the race. Andy, Jessie and staff explained the treatment plan and immediately got to work. Not only did I finish the race PAIN FREE, I beat my time goal and will always be grateful of the amazing job done by the staff at OrthoRehab Specialists!"
Andy W.
---
"I came to OrthoRehab unable to do basic daily tasks. I am leaving able to do everything I did before my injury!"
Melissa H.
---
"I can't overstate the positive impact and outcome I had at physical therapy. When I started working with Matt I was on a knee scooter to help relieve a painful heel. I had given up on walking as a form of exercise as well as most activities that involved me being on my feet. I now have very little pain and have resumed walking! I felt like a partner in this endeavor. Matt and Samantha helped wanted me to understand the reason for the assigned exercises. I had an aha moment when they put me in front of a mirror so I could see and understand what was happening. I really appreciate the commitment to educating me and involving me in my own recovery."
Gail I.
---
"My experience at Orthopedic Rehabilitation Specialists has been nothing but support, encouragement, and knowing how to expand on my personal goals. From the therapist, to the students learning and applying their skills, I have regained the use of my legs to the point I haven't used my cane or wheelchair in years. I would not have been able to achieve this goal without my weekly visits to keep my muscle memory in my legs, prevent my lower back from spasaming, and maintaining my alignment. They know when to push me, and when to take a step back and reassess the situation. This is what keeps me coming back. I always tell my team how happy I am to have found them. Words cannot say enough!"
Susan P.
---
"Terry is simply the best physical therapist anywhere. He spends a great deal of time listening, examining, and diagnosing. This is not a rote deal where you get a list of exercises pulled out of a drawer. I feel confident with Terry's unsurpassed expertise."
Brian J.
---
"I am so grateful my surgeon recommended OrthoRehab for my physical therapy after my double mastectomy. I was in a lot of pain with the expanders and had very little arm mobility. With the combination of massage, stretching, and exercises for home, I continued to improve bit by bit, which did wonders for my attitude and overall mood. I really believe having a great rehabilitation experience is crucial for long term health, and the physical therapist is just as important, if not more, than the surgeons and oncologists on the front end."
Kim
---
I have been coming to OrthoRehab for over 25 years. I know that no matter who treats me, I will receive superb care. Everyone is not only highly skilled and professional, but thoughtful, kind, and sincerely interested in helping me recover from my injuries. And they all have good senses of humor, which makes them a pleasure to be around. I know I can count on everyone in this practice when I need their help. It never occurred to me that the health professionals I would need the most, and appreciate the most, would be physical therapists. I feel very lucky I was referred to this practice so many years ago, and would never consider going anywhere else for physical therapy.
Rosie L.
---
"I came to OrthoRehab after surgery on my right foot. The staff is wonderful and cares about the total health and maintenance of your body. I left with the skill to maintain my body for good health."
Duane F.
---
I would and have recommended OrthoRehab to many. It is all a wonderful experience. I loved the one-on-one with the physical therapists and my knee pain is gone!
Ann W.