Laser
The Multi-Radiance Super Pulsed Cold Laser is an FDA approved device that uses a light source to penetrate tissue and alerter molecules at the cellular level of the body. The frequency of the wavelengths used, induces physiological changes by accelerating healing and tissue regeneration, increasing circulation, reducing inflammation, reducing acute or chronic pain, and helps restore normal cellular function. 
Ultrasound
This modality is commonly used for improving connective tissue extensibility. It can provide pain relief, help manage scar tissue, and enhance tissue healing and remodeling in tendons.  
GameReady
This machine integrates the use of penetrating cold therapy and compression to help accelerate recovery. This machine has different sleeves/attachments and sizes to fit most parts of your body. The GameReady promotes vasoconstriction of blood vessels, which reduces blood flow, reduces inflammation, reduces edema, decreases muscle spasms, and decreases metabolic demand. The GameReady is indicated for all postoperative patients, anyone with joint swelling or limb edema, or anyone looking to reduce post workout soreness to help accelerate healing. 
Iontophoresis
This technique uses a battery powered current to induce transcutaneous movement of ions across the skin. This allows medication to be directly applied to a specific area vs taking medication systemically (orally) where very little of that medication will get to where you actually want it. The most common medication applied is dexamethasone. This medication is a corticosteroid, which has anti-inflammatory properties to help relieve pain and inflammation. Another advantage is avoiding the side effects of taking the medication orally. 
Mechanic Traction
Mechanical traction is used to help alleviate/reduce pain by  stretching and separating the vertebrae to help reduce forces/compression of discs, nerves, and joints. As the joints in the neck or low back are separated, pain relief should be achieved. 
Electrical Stimulation
There are numerous different types of electrical stimulation that can be utilized, each having it's only unique benefits. Some common types of electrical stimulation are:
Interferential Current (IFC). Used for relief of acute or chronic pain, and increases circulation. Stronger and more effective than TENS.
Transcutaneous electrical nerve stimulation (TENS). Commonly used for short term pain relief in muscles or relief of chronic pain. TENS works by interrupting pain signals to the brain.
Neuromuscular electrical stimulation (NMES). Assists in muscle re-education by activating motor neuron units to help fire the muscle. Often used after surgery or injury in which it is hard to activate/contract a muscle. 
High Voltage Stimulation. Assists in reducing swelling in joints. Often coupled with GameReady machine.
Benefits of electrical stimulation that one may experience:
Decrease in pain
Increase in circulation 
Decrease in muscle spasm 
Decrease in swelling or edema
Muscle re-education 
Improvement in strength 
Improvement in range of motion 
Improvement in overall function 
Biofeedback
Biofeedback is a machine that can read the electrical impulses of your muscles. This machine provides visual and auditory feedback to help assist in muscle activation. This tool can also be used during exercises to ensure the proper muscle is working at the right time. This will allow the patient to learn how to control their muscles appropriately and effectively. 
Moist Heat Packs
On many occasions, large moist heat packs, stored in a hydrocollator, are used in combination with electrical stimulation in an anti-gravity chair to reduce pain and muscle spasm.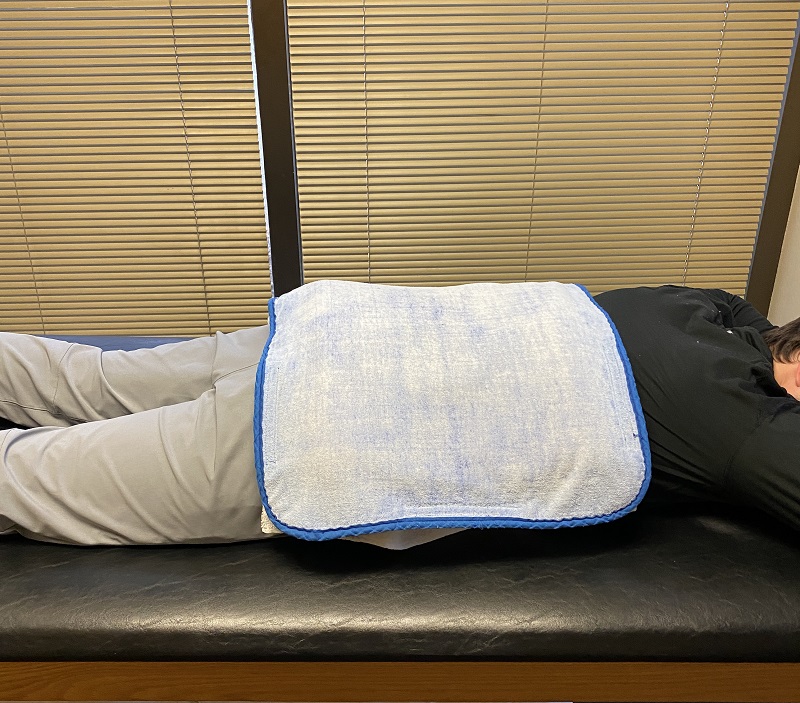 Blood Flow Restriction Training
We use Smart Cuffs to restrict your blood flow into a specific limb. We use a doppler ultrasound to find your occlusion pressure then set the cuff to appropriate restriction. Because your blood flow is being restricted, your body has to work much harder under less loads. This allows you to train at lower loads while achieving the same results if you were training at higher loads or with more weight. This is an ideal situation for someone who is trying to take stress off specific joints, while still trying to get strong. This is indicated for someone who just had surgery, but has weight bearing precautions. 
Some Advantages of Blood Flow Restriction Therapy:
Reduce or eliminate significant atrophy and strength loss after surgery or non-weight bearing injuries. 
Increase strength with only 30% of your normal load/weight
Improve endurance in ⅓ the time.