Fall brings football games, apple orchards, Halloween and the inevitable raking of leaves.  While the physical therapists of OrthoRehab Specialists cannot come over to help you complete this chore, we can give you a few ideas to keep you safe and raking all fall long!
Warm Up
Raking and bagging leaves is a total body workout. The National Lung, Heart and Blood Institute defines leaf raking for 30 minutes a moderately intense level of activity. As such, consider stretching or warming up before you begin. Here are some ideas:
Take a brisk walk around the yard/block to increase circulation to the trunk and the extremities.
Loosen up the trunk and extremities through a small range of motion followed by gentle stretching for about 10 minutes.
Equipment
Choosing properly sized rakes, gloves and other equipment to avoid injury.
Rake size/weight

Find a lightweight rake to avoid strain on the back and shoulders.

Consider a rake that has padded or adjustable handles that can reduce stress on hands and back

Find a rake appropriate for your height.

You should be able to have your hands 18-24" apart.

The handle should be about chin height.

A rake/shovel with too short of a handle requires excessive forward bending.

A rake/shovel too long of a handle will decrease the amount of leverage.

Rakes with thicker handles will decrease fatigue in the hands
Form
Stand and move correctly:

Create a wide base with your feet and hold the rake slightly toward the end of the handle with one hand and three-quarters of the way down the handle with the other.

Avoid twisting your spine

Keep the rake handle close to the body to promote upright posture through the back and neck, while engaging your core.

Place one foot in front of the other with slight bend at knees, so you shift weight back and forth between feet as you rake.

Minimize trunk twisting by using pulling motion from the shoulders and weight shifting from the back leg to the front leg.

Pretend as if you are dancing or side stepping with the rake

Switch sides:

Consider raking to the right for 3-4 minute before switching to the left 3-4 minutes to avoid overuse of the same muscles and distributes the strain across your body
Take Breaks / Alternate Tasks
Take short breaks to catch your breath, drink some water, or stretch your muscles.
A good plan is to take a 10-15 minute break for each hour of strenuous activity.
Pace yourself! Don't try to rake the whole yard at once.

Divide the yard into sections

Come back at a later time to bag the leaves

Alternate between raking and bagging leaves to change the muscle groups being used
Lifting
Using proper lifting techniques lessens your chance of getting hurt
When lifting bags of leaves, keep the back straight and bend with the knees and hips
Lift manageable loads and allow the legs to do most of the lifting
Get help if there are heavy bags
Try dragging the bags, using a wheelbarrow, or get help if you have to move bags long distances
Don't pile too many leaves into one bag
Dry leaves are lighter than wet leaves

Avoid overfilling the bags with wet leaves to keep the weight of the bag manageable.
Dressing for the Day
Consider wearing layers

It might be cool when you first head out the door, but you'll work up a sweat after you've been raking

Wearing multiple layers will allow you to peel off a windbreaker or a jacket as you warm up and keep you comfortable

Gardening gloves with non-stick palms can help prevent blisters and save hands from jagged twigs and thorns
Comfortable shoes

Choose shoes with adequate arch to provide the support needed for the length of time you will be on your feet

Wear non-skid soles to prevent slipping on wet leaves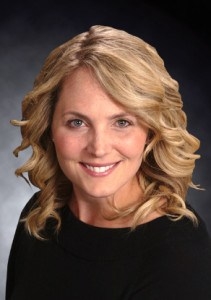 Latest posts by Julia Fischer
(see all)