Total knee replacements (TKR) are commonplace in today's medical world. According to Rheumatology Advisor there were a total of 600,000 TKR procedures performed in 2018. By the year 2030, it is expected there will be up to 3.5 million procedures per year.   
When to Consider Total Knee Replacement?
Pain, stiffness, swelling and reduced function all contribute to the decision to pursue a TKR. Most studies report postoperative satisfaction rates near 80% with post-operative functional outcome and relief of pain being paramount determinants for achieving satisfaction. Despite high satisfaction rates, research indicates that at least 20-30% of patients will have persistent post pain (defined as pain that develops or increases in intensity and lingers greater than 3 months). Options for pain control has historically included the use of opioids, drugs which are frequently observed in news headlines.   
The Dangers of Post-Op Opioid Abuse
With the exponential growth of surgical interventions, such as TKR, there is great potential for long term opioid abuse. According to the Centers for Disease Control and Prevention, "From 1999 to 2017, almost 218,000 people died in the United States from overdoses related to prescription opioids. Overdose deaths involving prescription opioids were five times higher in 2017 than in 1999." Given their potential negative, long term impacts; the medical community has frequently revisited these drugs and their impacts on those treated for pain.  
While easing symptoms of pain, use of opioids do have negative, long term consequences. These include developing tolerance, drug dependence and hyperalgesia – a condition that can increase sensitivity to pain as a result of taking opioids. The American Association of Hip and Knee Surgeons recommends avoiding use of opioids before undergoing a total knee or hip replacement due to the potential of negative consequences. Their treatment recommendations align with physical therapists' advice for those suffering from knee pain including physical therapy, nonsteroidal anti-inflammatories (NSAIDs), injections, and weight loss. 
Physical Therapy After Total Knee Replacement
Physical therapy is a common intervention for patients who have undergone joint replacement surgeries. It is extremely helpful to assist patients in pain management, restoration of active ROM, strength and function. There is exciting research on the benefits of reducing pain and long term opioid use. Based on a study published in JAMA Network in October 2021, the authors looked at a sample of individuals who underwent a TKR between January 1, 2001 through December 31, 2016 and followed their after care utilizing procedural codes that therapists commonly use while billing during treatment.    
Patients who sought physical therapy both before and after a TKR are associated with lower odds of long-term opioid use after a replacement! In addition, initiation of outpatient PT care within 30 days of surgery has positive effects on reducing opioid use post operatively. While the therapists at ORSI see the positive benefits of therapy prior to and following replacement surgeries, the authors' data confirms our beliefs that physical therapy intervention leads to positive trends towards reducing opioid use.
If you or someone you know is experiencing knee pain, please contact us to assist in addressing your concerns. We would love to help!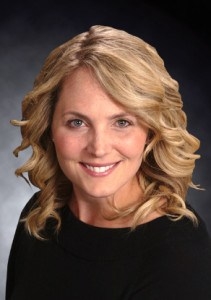 Latest posts by Julia Fischer
(see all)