As the days grow shorter and temperatures fall, it's becoming clear that winter is approaching. As a non-native Minnesotan my first few winters were challenging. However, I found a running club that motivated me to get out despite the colder temperatures. One of the things I have grown to love about Minnesota is the active community that remains outdoors year-round.
Our goal in the physical therapy profession is to maintain patients' health through the year whether they enjoy indoor or outdoor activities. Here are a few things to consider while running or walking to keep you safe during the winter months.
Safety First
One of the biggest challenges with the transition to fall is the shortening of the days (reducing daylight). As I find myself arriving and leaving work in the dark, motivation to exercise is tough. Motivation aside, safety is also on my mind. An essential part of exercising in the fall and winter is safety. Wearing reflective gear, bright or neon clothing is important so that motorists and others on roads can see you. A headlamp is another example of gear to consider purchasing if you have not already. Some hats now have headlight built into them! It is another way to signal motorists to see runners and walkers while providing a benefit to exercisers as well. Wearing a headlamp will give you a safe path for running/walking, allowing you to see any obstacles in the way.
When thinking about safety during the fall don't forget man's best friend! If you are running or walking a four legged friend consider a light up collar or reflective leash/vest to keep them safe.
With the colder temperatures, there is a slight increase in injury risk. Consider warming up prior to your walk or run. Utilize a dynamic warm-up inside your house to loosen up muscles before you venture outside. A combination of multiple muscle group movements such as high knees, butt kickers, knee to chest, walking lunges, and side lunges are great examples to get your body prepared for a workout in the winter elements.
Staying Warm
As the temperatures drop from fall to winter, we must consider clothing. Initially during a run or walk our body temperature is low and you may feel slightly chilly; however, within 10 minutes you should be adequately warm and wishing you left a layer at home.
Layering is essential. Start off with a base layer of leggings and a long sleeve shirt. Add on a windbreaker or heavier layer depending on the temperatures. By adding on heavier layers you will begin your run/walk comfortable and as you warm up you can remove the outer layer. Other items of clothing to consider are gloves/mittens, scarves, hats, and warm socks to avoid losing too much heat and keep your extremities from frostbite, especially as temperatures decrease.
It is challenging to find the perfect winter running wardrobe. It may be helpful to utilize your running log to record clothing choices, weather conditions/temperature and your body comfort level during the run. This is a great way to refine what works best for you!
Here's a great temperature guidelines for clothing (adopted fromRunner's World):
30 to 20 degrees: 2 tops, 1 bottom. Long-sleeve base layer and a jacket keep your core warm. Wear Compression Underwear with tights
10 to 20 degrees: 2 tops, 2 bottoms. A jacket over your base layer, and wind pants over the tights.
0 to 10 degrees: 3 tops, 2 bottoms. Two tops and a jacket. Windbrief and two pairs of tights.
Minus 10 to 0 degrees: 3 tops, 2 bottoms, extra pair of mittens/socks, 1 scarf wrapped around mouth or a balaclava.
Minus 20 degrees: 3 tops, 3 bottoms, 2 extra pairs of mittens, 1 balaclava.
Is there any time when it's not safe to be outside exercising? Conditions remain relatively safe if you take appropriate precautions, i.e. appropriate clothing, reasonable length of time outside, are followed. However, around -20 degrees, runners and walkers should consider an alternative to being outdoors – this is due to an increasing chance of sustaining frostbite, which can occur within a few minutes of exposure to cold air.
Staying Dry
Running/walking during wet conditions such as rain, sleet, or standing water can make for an uncomfortable outdoor workout. In addition to feeling discomfort, wet conditions can also result in a loss of heat from the body at lower temperatures. Consider wearing a waterproof layer over your baselayer to stay warm and dry.
Staying Upright
Snow and ice can complicate an outdoor workout. Utilizing yak tracks, spiked shoes, or walking poles that can provide a bit of traction as you are enjoying a winter wonderland. However, when sidewalks or paths are extremely icy consider an alternative form of exercise.
Exercise is an important part to maintain health and happiness. This can be particularly challenging as we transition to fall and winter. I hope you find these hints helpful while staying active and safe as the weather changes.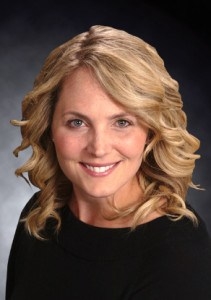 Latest posts by Julia Fischer
(see all)