Dry needling is a recent modality used in combination with traditional interventions that is often employed by a physical therapist. Though it has become widely popular recently, the practice of dry needling has been around for decades.  
History of Dry Needling
Injections into trigger points were utilized by medical doctors as early as 1940's. At that time, substances such as corticosteroids, analgesics, and saline were injected into trigger points. One of the most well-known proponents of early use of trigger point injections was Dr. Janet Travell. Dr. Travell utilized trigger point injections to alleviate pain and muscle spasm suffered by President John F. Kennedy. The transition to what we now know as dry needling came shortly after. In 1979, A Czech physician, Karel Lewit, completed a study demonstrating the proposed effect of a trigger point injection was not because of the injected substance but rather the needle itself.  Hence, differentiating "dry needling" and "wet needling". Since then the medical community and now the physical therapy profession has added dry needling in their interventions for managing a variety of conditions.  
What Is Dry Needling?
According to the American Physical Therapy Association, "Dry needling is a skilled intervention that uses a thin filiform needle to penetrate the skin and stimulate underlying myofascial trigger points, muscular, and connective tissues for the management of neuromusculoskeletal pain and movement impairment. It is a technique used to treat dysfunctions in skeletal muscle, fascia, and connective tissue, and diminish persistent peripheral nociceptive input, and reduce or restore impairments of body structure and function leading to improved activity and participation."
Are You A Good Candidate?
When evaluating if a patient is appropriate for dry needling, your physical therapist will look for a trigger point. A trigger point is defined as a taut band of skeletal muscle located within a muscle group. A common term used is "a knot". They can be tender to palpation and can refer pain to other parts of the body.  
Goals Of Dry Needling
Dry needling treats muscle tissue with the end goal to reduce pain, inactivate trigger points, improve muscle activation and restore function. However, it is not a standalone procedure. Therapists utilize dry needling as part of their broader treatment plan. 
Dry Needling Helps With:
Dry needling can be used to treat a wide range of conditions such as:
Neck pain
Shoulder pain
Elbow pain
Low back pain
Hip pain
Knee pain
Headaches
Muscle strains
Plantar fasciitis
Achilles tendinitis
IT band syndrome
Connective tissue dysfunctions
Running and sports injuries
And many more pathologies/injuries!
Is Dry Needling Safe?
Patients often ask if dry needling is safe? Absolutely! Therapists utilize single-use, sterilized, disposable needles. There are minor side effects that can occur including muscle soreness (similar to after a workout) and bruising, however, these side effects are only temporary and do not occur in all cases. After a dry needling session, a patient is not limited in any aspect, in fact, we would encourage a patient to get out and be active to see if the treatment had a positive effect.  
Dry Needling vs Acupuncture
It is important to mention that dry needling is not the same as acupuncture although therapists utilize the same needles as acupuncturists would use. However, this is the only similarity between the practice of acupuncture and dry needling. Acupuncture is based on Eastern medicine, while dry needling is rooted in Western medicine and evaluation of pain patterns, posture, movement impairments, function and orthopedic tests.
If you are interested in learning if dry needling could help you, consider setting up an appointment with one of our therapists today!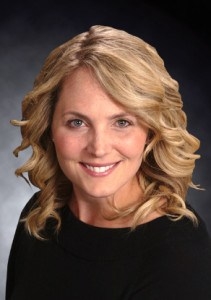 Latest posts by Julia Fischer
(see all)