Gardening season is under way in Minnesota, and many will be rolling up their sleeves and getting their hands dirty this weekend! Gardening can be a healthy cardiovascular activity; it can also improve flexibility and strength. We also garden as a form of stress relief, vitamin D and an outlet for creativity. The results of your hard work can be very satisfying.
Gardening, while a great form of mental and physical exercise, is a repetitive activity which can result in soreness. Due to the repeated and prolonged positions of gardening, patients often complain of pain in the back, neck and knees. Here are a few suggestions to help mitigate soreness and keep you in the garden all summer long!
Start with a Plan
Start with smaller projects and build gradually.
Tackling tasks all at once can lead to overuse injuries.
Determine a timeline of tasks to be completed over several days.
Get the Gear
Hats, sunscreen, sunglasses, and water bottles will keep you safe, hydrated, cool and happy.
Garden carts/wheelbarrows are useful to move tools and heavy planting materials.
Knee pads/pillows or gardening stools will reduce pressure on the knees and back.
Get Moving Before You Garden
Start with a brisk 10 minute walk to warm up the upper and lower back, neck arms and legs.
Perform dynamic stretches such as shoulder rolls, arm circles, walking lunges with torso twist.
Change Positions Frequently
Work for 15-20 minutes in one position then switch to another to avoid soreness/fatigue in one muscle group.
Work in a variety of positions each gardening session, i.e. standing, sitting, kneeling.
Give Your Knees & Back a Break
Try kneeling on one knee and keep the other foot on the ground.
Utilize elevated planters if kneeling is not an option due to back or knee pain.
Plant containers of flowers within a large plantar to avoid repeated bending.
Consider our recommended gear, such as knee / gardening pads and stools.
Maintain Good Posture
Break up heavy lifting by dividing mulch/plants into smaller amounts.
Bend your knees, tighten your abdominals, and keep your back straight as you lift or pull things.
Avoid twisting your spine or knees when moving things to the side.
Move your feet or pivot on your toes to turn your full body as one unit.
Take Breaks
Work in short stints, building in breaks to prevent aches and pains.
Slow down, stretch or switch to a different task if you feel sore.
Keep Moving After Your Garden
End your gardening session a short walk and light stretching.
Gardening is a rewarding hobby for all ages and levels of health to enjoy. If you have any questions or concerns on how to safely return to gardening after a winter's hibernation or are experiencing pain upon returning to your garden a consultation with a physical therapist may be beneficial.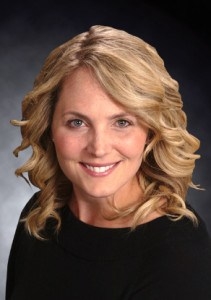 Latest posts by Julia Fischer
(see all)