An eccentric muscle contraction produces lengthening of the muscle while strengthening it at the same time. It usually returns a "shortened" muscle to its normal resting length.
Muscles activated during lengthening movement function as shock absorbers and are used to decelerate the body during landing tasks or help deal with high external loading in sports. The absorbed energy will also temporarily be stored as elastic energy and be used in an immediate shortening contraction to help propel the body forward.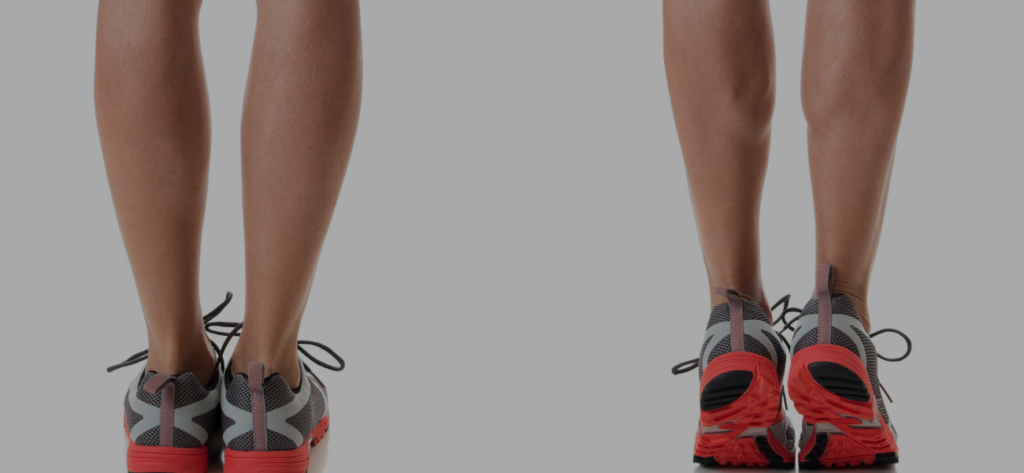 A well-coordinated stretch and coupling phases between concentric and eccentric exercise improve storage and release of elastic energy for sprinting and jumping tasks. Eccentric exercise and optimal muscle length for tension development should be used and applied for optimal performance and/or injury prevention.
Muscle Coordination
Eccentric training also helps to improve muscle coordination. Eccentric and concentric muscle contractions require different activation strategies and programming processes by the central nervous system, thus it is important to train muscles in both.
Eccentric exercise-induced adaptations include muscle hypertrophy, increased cortical activity, and changes in motor unit behavior, all of which contribute to improved muscle function.
Example Exercises
Here are some example exercises for calf strengthening:
Concentric exercise – Starting with feet flat then going up on your tiptoes.
Eccentric exercise – Starting in tiptoe position then slowly lowering your feet until they are flat.

Latest posts by Dr. Andy Masis, PT
(see all)