Physical therapy probably isn't all that high on your list of things you look forward to, but it is a very important part of your daily or weekly schedule as you recover from injury or surgery, so it shouldn't be ignored. In fact, if you really throw yourself into your physical therapy routine, you may be able to reach maximum recovery sooner than if you don't fully commit. In today's blog, we explain how to get the most out of your physical therapy sessions so you can make the fastest and fullest recovery possible.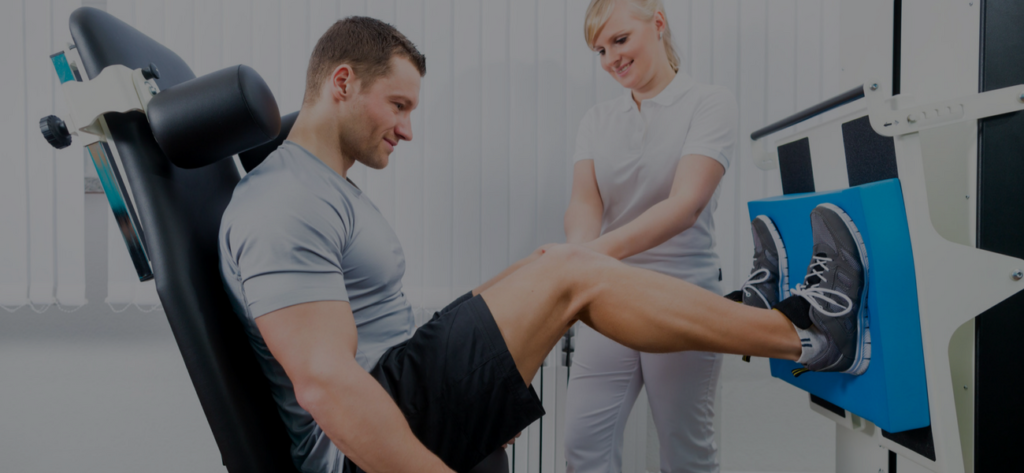 Getting The Most Out Of PT
If you want to get the most out of each and every physical therapy session, keep these tips in mind:
Be Open and Honest – At your first meeting, your physical therapist is going to go over your medical history, your injury and or surgery, and what you hope to get out of your rehab sessions. Be open and honest about anything pertaining to your injury or recovery, because this will help the PT chart a rehab course that is tailored to your specific needs and wants.
Set Attainable Goals – One of the keys to successful physical therapy is to set attainable and realistic goals. Setting unreasonable goals will only discourage you as you fail to meet these lofty milestones. You can always adjust your goals as necessary if you are recovering quicker than expected, but work with the PT to develop some high yet attainable goals.
Go To Every Appointment – This may sound obvious, but you're not going to get the most out of your sessions if you skip an appointment. Whether you need 12 weeks of physical therapy following knee surgery or just three appointments to get your back in order after a fall, make sure you attend every session. You will make the fastest recovery if you attend every physical therapy session.
Ask Questions – If you have questions about a therapy routine or just want to know why you're doing a certain exercise, please don't hesitate to ask. Asking questions shows that you're engaged in your session and ensures that you are doing the move correctly. We're here to help you, but we can't answer your questions if you never bring them up during a session.
Develop A Daily Routine – It's easy to do the PT routine when you're with the physical therapist, but patients are much less likely to follow through with a home care routine that they must perform on their own. Develop a daily or weekly routine that carves out time as needed to perform all your stretches and strengthening exercises. Don't hope that time opens up throughout the day, make time to get your work in.
Realize What's At Stake – A lot of people don't really realize just how much is at stake during their rehab. If you're recovering after surgery, you're in a very critical stage in terms of your long term fitness. If you don't put in the work now while you're recovering, scar tissue can develop and leave you with life long discomfort or a less than ideal range of motion in the joint. You're going to get out what you put in, so if you only put in half effort during physical therapy, you may never truly recover from your injury.
Minnesota Physical Therapy
If you can follow all the above tips, we're confident you'll have a great physical therapy rehabilitation. For more information, or for questions about an injury you're dealing with, reach out to OrthoRehab Specialists today.

Latest posts by Dr. Andy Masis, PT
(see all)