Spinal disc replacement surgery is becoming more and more popular as a treatment method for patients suffering from severe degenerative disc disease, herniated spinal discs, and other conditions. In this physical therapy education article, we are going to discuss how a physical therapist can help you recover after undergoing spinal disc replacement surgery.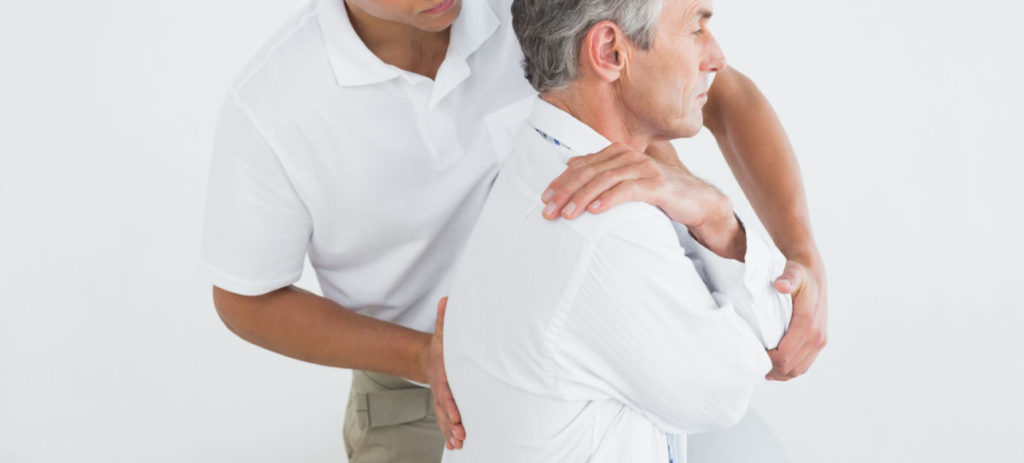 Disc Replacement Surgery
First of all, let's talk briefly about spinal disc replacement surgery. Disc replacement surgery is a relatively new orthopedic spine procedure in which a patient's spinal disc is removed and replaced with an artificial disc. This procedure is typically performed in patients who have degenerative spinal discs, herniated discs, or when the spinal nerves are in danger. Disc replacement surgery is an alternative to another common type of spine surgery known as spinal fusion surgery. The big benefit of disc replacement surgery is that it preserves motion more than fusion surgery.
How a Physical Therapist can Help
It's always a good idea to include physical therapy as part of your post-surgical recovery plan. That goes for nearly every type of orthopedic surgery – including spinal disc replacement surgery. Working with a physical therapist can help increase your mobility and range-of-motion, as well as reduce your pain. Disc replacement surgery allows patients to preserve more of their spinal range-of-motion compared to spinal fusion surgery. However, your body will still need time to adjust to the changes brought on by surgery (the new artificial disc, the surgical incision, etc.). Physical therapy can help speed up this process. A physical therapist can work directly with your surgeon to develop the best possible rehabilitation plan for your situation.
Edina Physical Therapy Specialists
At OrthoRehab Specialists, our Edina physical therapists have developed referral relationships with more than 600 local providers over our decades of experience. These providers continually send their patients to our clinics when rehabilitation care is needed. We also offer direct access to physical therapy to all patients in the state of Minnesota. What does that mean? It means you can set up an appointment with us whether or not you have a referral. Contact us today at our Minneapolis or Edina clinics to get started with one of our physical therapists!

Latest posts by Dr. Andy Masis, PT
(see all)