Narrowing down the exact cause of your back pain can be difficult, but it's an essential step before approaching a treatment strategy. In this physical therapy education article, we are going to explain how to differentiate between pain from herniated discs in the spine vs. osteoarthritis of the spine.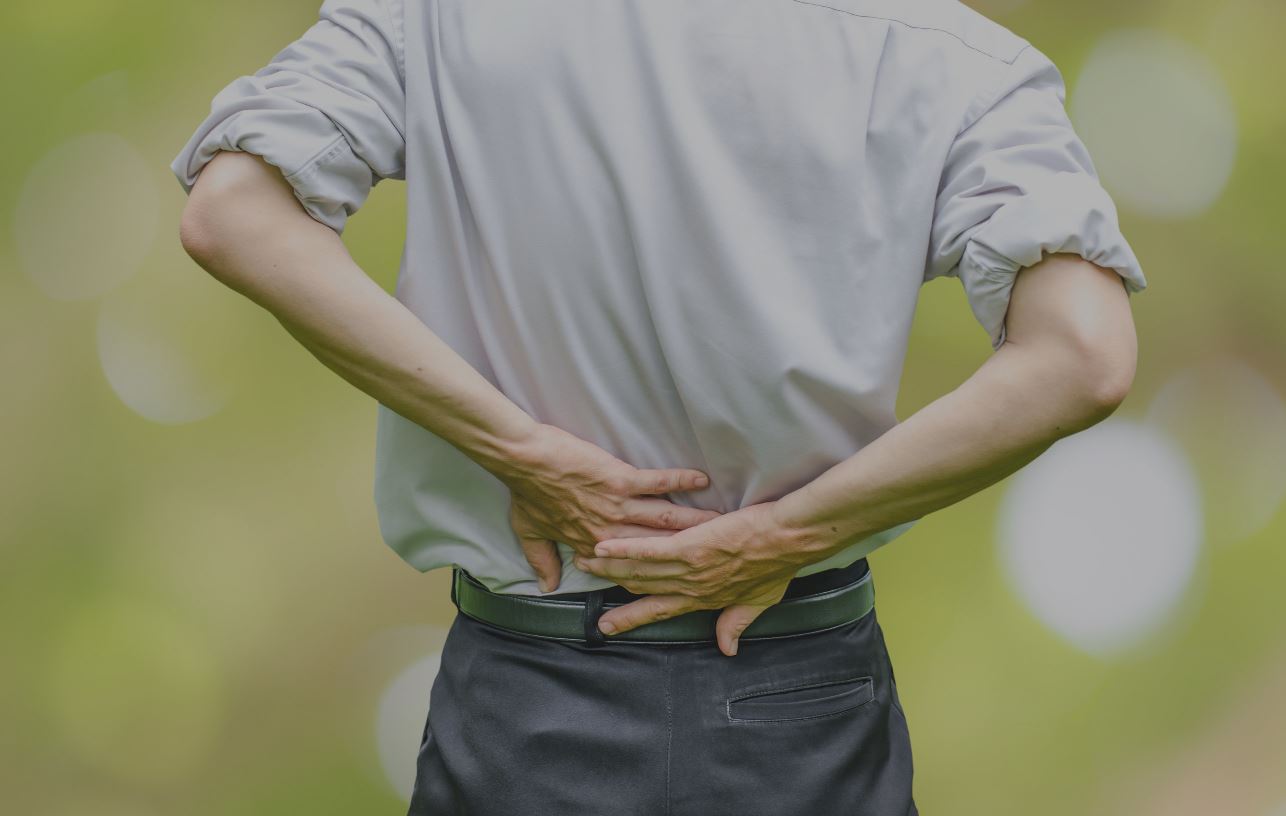 Herniated Spinal Discs
Spinal discs can herniate for several possible reasons. Acute trauma (such as a car accident or sports injury) can jar the disc out of place. Wear and tear on the body over time can also lead to disc herniations. When discs herniate they can interfere with the nerves in the spine, which can create a lot of issues. A herniated spinal disc can cause pain in the back, neck, buttocks, and legs, as well as a potential loss of feeling in the extremities.
Spinal Osteoarthritis
Spinal osteoarthritis is a condition in which the cartilage in the spinal discs and joints breaks down over time. Osteoarthritis in the spine typically causes stiffness or lack of mobility in the spine. It can also result in the development of bone spurs in the spine, which can be painful and interfere with the surrounding spinal nerves.
Differentiating Between the Two
It's incredibly important to differentiate between these two conditions before moving on with treatment. A physician will be able to narrow down a diagnosis by doing a standard medical examination, coupled with perhaps some diagnostic imaging (CT, X-ray, or MRI scans). Physical therapy can be an effective treatment method for both spinal arthritis and herniated spinal discs.
Contact a Minnesota Physical Therapist
If you are experiencing pain in your back or other related symptoms that could indicate arthritis or a herniated disc, contact a physical therapist today. At OrthoRehab Specialists, our team of skilled rehabilitation specialists has nearly three decades of experience. Over that time we have developed strong relationships with local surgeons and physicians who regularly send their patients to us when they are in need of rehabilitation care. We also offer direct access to physical therapy in the state of Minnesota. Give our Minnesota physical therapists a call today to set up your appointment and get back in motion. We have two physical therapy clinics in the Twin Cities (located in Edina and downtown Minneapolis).

Latest posts by Dr. Andy Masis, PT
(see all)