Concussions are one of the most common injuries that a person can sustain in a car crash.  Generally, concussions result from blows to the head. But is it possible to get a concussion without hitting your head on anything in a car accident? That is our topic for discussion today. Read on to learn more.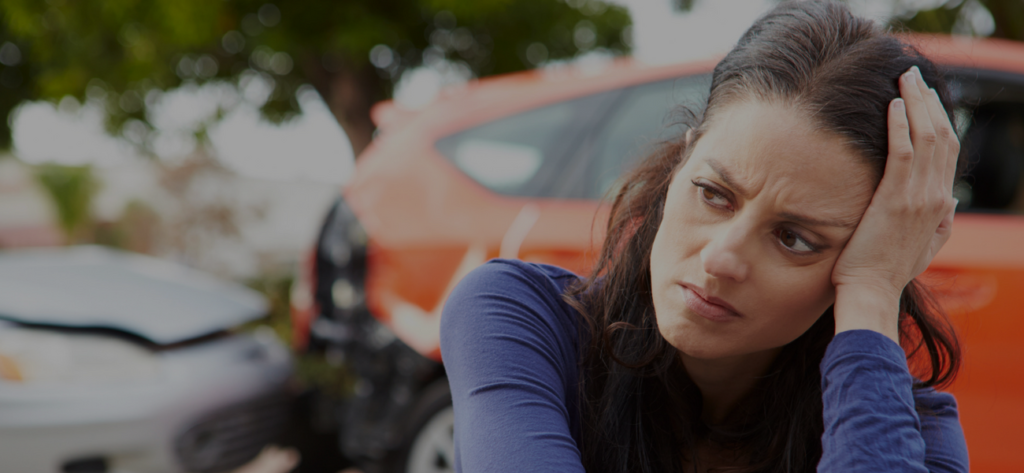 Concussions & Car Accidents
A concussion is marked by brain trauma, usually caused by a blow to the head that then jostles the brain so much so that it collides with the inside of the skull. This can result in bleeding, cell damage, and other serious issues.
In a car accident, concussions can be sustained by hitting your head on the wheel, dashboard, air bag, or window.
A Common Example
But consider this scenario. You are stopped at a red light and the car behind you fails to stop and rear ends your car. The crash is not enough to set off your air bags but it does generate enough force to throw your body forward until your seatbelt locks. If you do not hit your head on anything, is it still possible to sustain a concussion in the scenario?
The short answer is yes, it is possible. If your head moves with enough force your brain can shift enough to interact with the skull, causing a concussion. You do not necessarily have to hit your head – that is simply the most common cause of concussions.
If you have been in a minor collision such as the one described above and are experiencing headaches, insomnia, nausea, or difficulty focusing, you may indeed have sustained a concussion. Seek medical help immediately to prevent any permanent damage. Many people do not realize that physical therapy can be a great aide in helping patients recover from concussions.

Latest posts by Dr. Andy Masis, PT
(see all)