A key part of the physical therapy process is doing your exercises between in-house visits with a physical therapist. It's easy to do your exercises when you're at the clinic and being guided by a therapist, but most people find it more difficult to stick to a daily therapy routine that is prescribed for between visit care. These home-based exercises can make all the difference in your recovery, so it's important that you follow through with them as prescribed by your PT. Below, we share five ways to stick to your home-based physical therapy routine.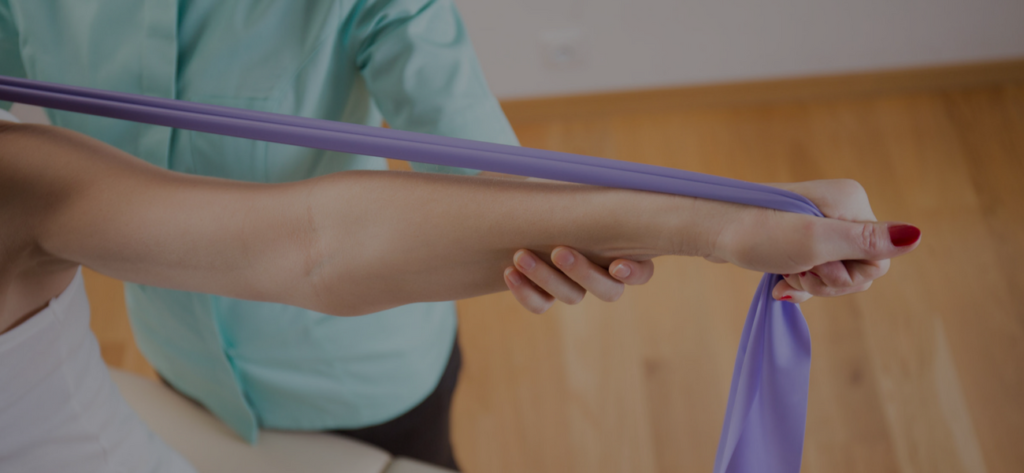 Following Through With At-Home PT
Here's a look at a combination of tips that we share with patients and that patients have shared with us about how to best keep a home-based physical therapy routine on schedule.
Educate To Motivate – Most people find that they are more committed to their home-based therapy routine if they really understand the benefits of the exercises. You know that they are designed to help you get "better," but asking questions to your PT can help you better understand what that means. These exercises can help you regain your quick first step on the football field, they may help to increase range of motion so you can return to cycling without pain, or the exercises may help prevent problematic scar tissue from enveloping nerves following surgery. Ask for specifics about how your home-based therapy routine will help, because the more you know, the more likely you are to want those specific benefits and follow through with your at-home exercises.
Set An Alarm – When your day begins, figure out when you'll have time to get your exercises in for the day. Set an alarm for that time so you are reminded to follow through with your exercises. Some people find it helpful to put it in the calendar, but an alarm tends to increase follow-through rates even more.
Wake Up Early – If you'd rather not have an alarm go off in the middle of the day, just set your morning alarm for 10-15 minutes earlier than normal. Get up and do your stretches and exercises first thing in the morning, that way you don't have them hanging over your head all day. If you have to do exercises multiple times a day, getting one set out of the way in the morning is a great way to start.
Multitask – Find a regular time where you can do two activities at once, with one of them being your home-based therapy. For example, if you typically wind down the night with television or by listening to some music, do so while completing your therapy routine. Or if you're cooking and you have a few minutes while you wait for things to finish, bust out your home-based therapy routine. Finding time to do your exercises can be easier to do if you complete them alongside another passive activity.
Journal – A lot of people find it helpful to keep a therapy journal for the duration of their rehab. For starters, a journal is a great way to track your pain levels and see the progress you are making, which often helps us stay motivated to continue our rehab. Also, you're more likely to complete your rehab if you hold yourself accountable for writing down whether or not you completed your exercises for the day. A journal is a great way to track progress and help hold yourself accountable for your rehab.
If you follow these tips, we're confident you'll stick to your home-based rehab. For more help, or for assistance developing a care routine for your injuries, reach out to OrthoRehab Specialists today.

Latest posts by Dr. Andy Masis, PT
(see all)