The OrthoRehab Difference
OrthoRehab Specialists blends science with motivation for faster results. We develop a course of therapy to get you functioning in less time. In fact, if we can't see results within three weeks, we'll consult with your physician or another medical professional to determine alternative approaches.
Last year, over 600 different physicians entrusted us with caring for their patients
Over 25 Years Experience Treating Minnesota Patients
Physical Therapist Owned & Operated
Highly respected in the Medical Community. In 2015, over 600 Doctors / Specialist Referred Patients to ORSI
Hour Long Treatment Sessions with a Dedicated Specialist
Our treatment helps you get back into life by restoring and promoting physical function, fitness and optimal quality of life due to injury, impairment or disease. Our therapists specialize in body area specific treatment and provide hands-on care. Using a combination of observation and assessment, we identify areas that need to be treated manually. This approach, combined with education, ensures you'll achieve a quicker recovery and, just as important, enjoy a lasting recovery and a healthier, more active daily life.
Direct Access to Physical Therapy in Minnesota
OrthoRehab is a physical therapist-owned private practice. This is important because it means our patients benefit by independent, unbiased recommendations. Our therapists collaborate with medical specialists throughout the Twin Cities. Because we have over 600 different physicians entrusting us with caring for their patients each year, our patients have access to the best healthcare specialists in the region.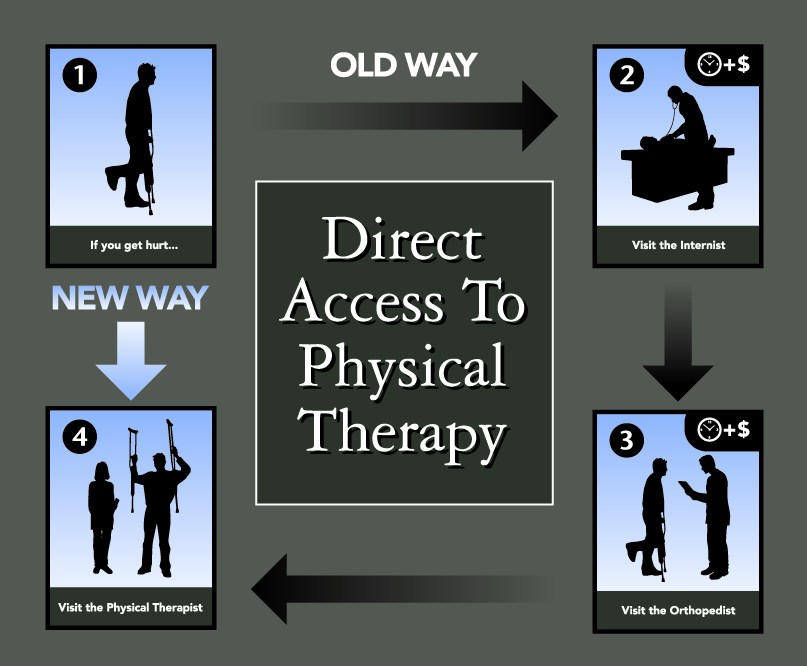 *Note: Direct Access does not apply to Medicare patients.