In previous articles we have discussed how to have a functioning shoulder throughout your 20s & 30s, and into your 40s & 50s. In our final article in this series, we examine some best practices for having a functioning shoulder in your 60s and beyond!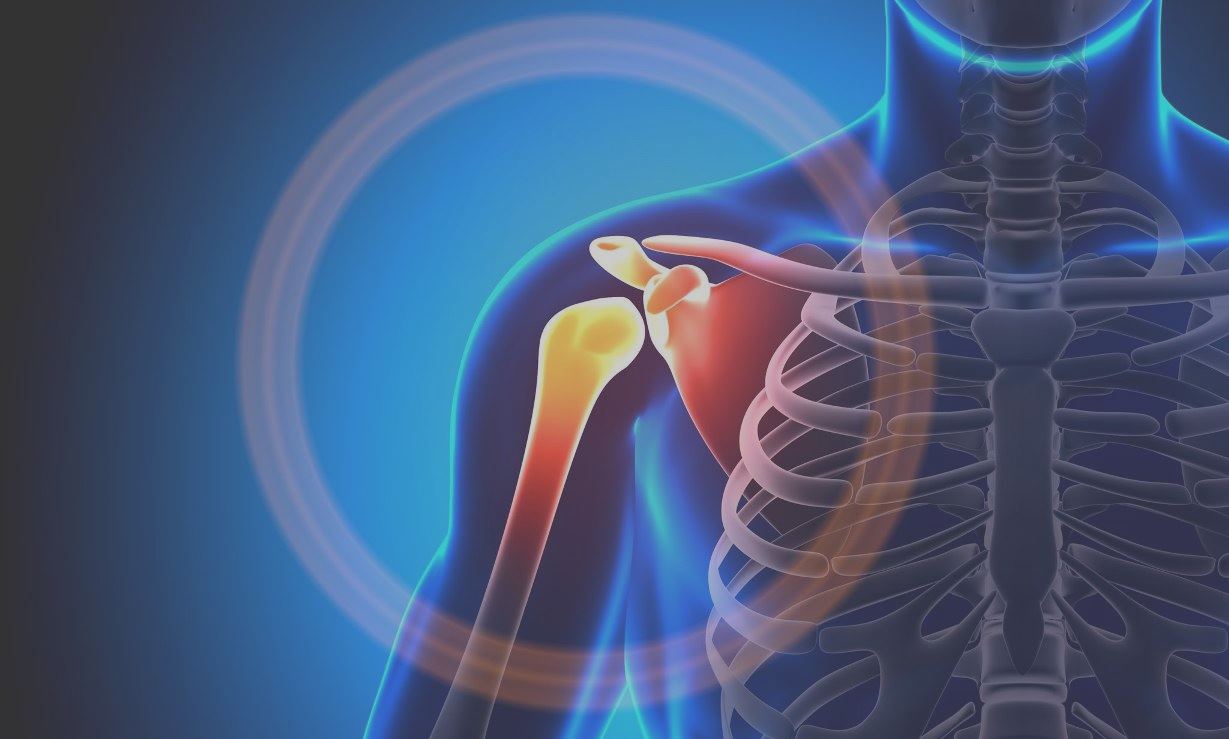 60s & Beyond
Around 50% of 60-year-olds have a rotator cuff tear. Most don't even know it and function on a daily basis without issue. Bone/joint surface pathology is now a more predominate issue at this age. With years of dysfunction about the rotator cuff and supporting ligaments/joint capsule, there is excessive shearing as opposed to the rolling of the ball on the socket. The subsequent impact between bony/cartilaginous surfaces can lead to arthritic change. With increasing longevity and the desire to play recreational sports on a continuum, minimizing additional trauma to already impaired joint and adjacent soft tissues is paramount. Depending on one's historical levels of use and abuse, a myriad of shoulder function presents itself on the courts these days. It is one's goal to be cognizant of their functional baseline for a safe and productive day on the court, not only with their shoulder, but body as a whole, with the plan of maintaining and hopefully improving upon it.
How to Remedy
Listen to your body. Pain was created to protect you from potential/ongoing trauma. Pay heed, take a break and return to sport once pain has resolved and mobility and strength has been restored.
Create a personal functional baseline which is utilized prior to a tennis match/practice to ensure safety; don't go on the court below this baseline; you will pay for it sooner or later. See my article 6 Shoulder Exercises You Can do at Home. Knowing how your body functions when working well will allow you to assess day to day status and correct anything that is not at its optimal level of function. Here are some examples:

Hamstring and calf flexibility.
Trunk flexibility: rotation (twisting), side bending, flexion (reach toward your toes), back bending.
Test your speed by timing yourself i.e. from the service line to the net and back.
Counter top pushups. How many can you do? How much pain is present?
Alternate leg lunges. How many till fatigue?
How far can you slide your thumb up your spine or pull your elbow across your chest? Is it diminished after tennis play?

As noted above, maximizing functional mobility from head to toe to thus minimize additional stress placed upon the shoulder is crucial. Find a friend with similar aspirations to maintain motivation with at times boring exercise.
And as you would expect, maximizing functional mobility and strength about the shoulder joint is the final piece of the puzzle. I care for a number of individuals with massive rotator cuff tears that are functional at a fairly high level because they maintain normal mobility about the shoulder while maintaining maximal rotator cuff strength with the tissues that remain. Obviously this requires a diligent effort, but if continuation of play is high on the list, so should regular exercise be. Getting the shoulder joint appropriately assessed by a physical therapist or orthopedist (both) specializing in shoulder care is the route to take. Your program needs to be specific to you!
Minneapolis Shoulder Rehab
As always, we are available to answer any of your questions. Contact our Twin Cities shoulder rehab specialists today to set up your appointment at our Minneapolis or Edina clinics.
Latest posts by Dr. Terry Buisman, PT
(see all)