Golfer's elbow is a painful repetitive stress condition that can impact anyone. In this physical therapy education article, we are going to discuss golfer's elbow. We'll explain the condition, its symptoms, and treatment options – with a special focus on physical therapy.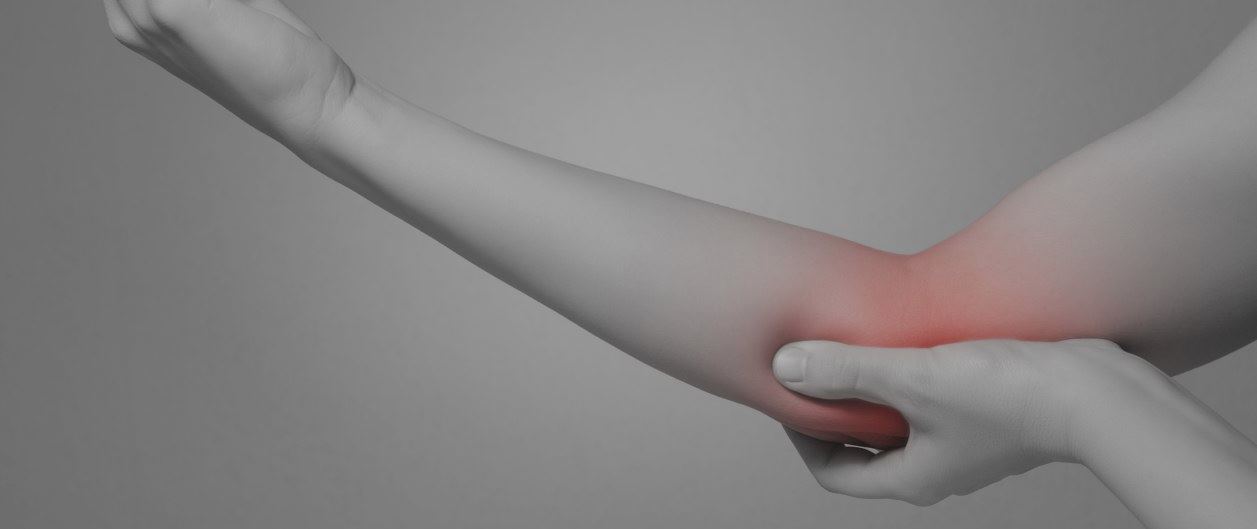 What is Golfer's Elbow?
Golfer's elbow is a repetitive stress condition that causes pain and decreased range-of-motion in the elbow and forearm. It is similar (but not identical to) tennis elbow. The condition is common among golfer's (hence the name), because of the repetitive strain a golf swing puts on the muscles in question.
Physical Therapy Treatment Options for Golfer's Elbow
In order to treat the pain associated with golfer's elbow, you need to get a diagnosis from a physician or physical therapist. Golfer's elbow is pretty easy to diagnose with a simple physical examination, but it's important to get an accurate diagnosis so you can effectively treat the condition. Golfer's elbow can almost always be treated with conservative options – and rarely requires surgery. Physical therapy is one of the best options for treating golfer's elbow in the long-term. A skilled physical therapist can develop a treatment strategy and give you exercises that can alleviate your pain and increase your mobility.
Edina Physical Therapy Clinic
At OrthoRehab Specialists, we make it a point to provide personalized physical therapy care to each patient we treat. Our Twin Cities physical therapists have nearly thirty years of experience helping patients recover from injuries, debilitating conditions, and after surgery. We are recognized as experts by our peers, with over 600 local providers routinely referring their patients to us for extended care. If you don't have a referral or prescription from a physician, that's OK too! We offer direct access to physical therapy in Minnesota – which means you can set up your appointment with us even if you don't have a prescription. Contact us today at our Minneapolis or Edina physical therapy clinics to set up your appointment and see how physical therapy can benefit you!

Latest posts by Dr. Andy Masis, PT
(see all)