Getting a good night's sleep is an essential aspect of living a healthy life. If you are sleep-deprived you're not going to feel or function well during the day. That goes double for patients experiencing chronic back pain. That's our topic for this patient education article – how to identify the causes of your nocturnal back pain, and how physical therapy can help treat it.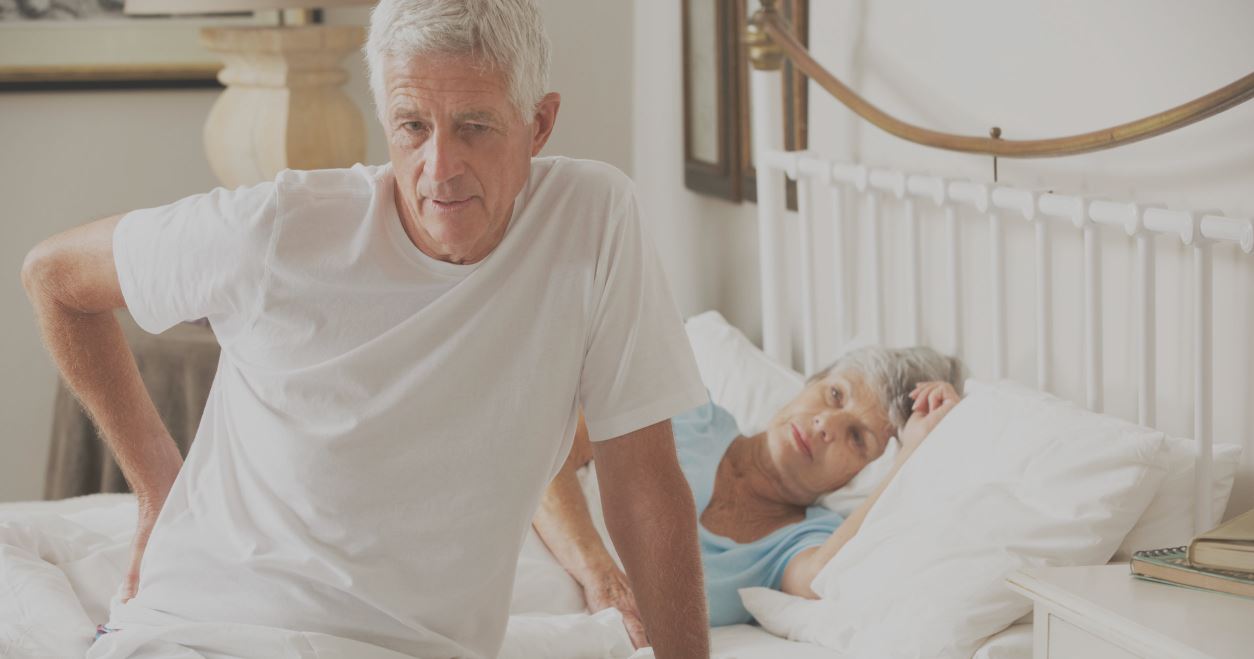 What is Nocturnal Back Pain?
Nocturnal back pain is simply back pain that you experience at night. Often, this type of pain will wake patients up in the middle of the night and prevent them from getting a full night's sleep. This can make the problem even worse – the more pain you're in the less you sleep, and the less you sleep the worse the pain gets.
Treatment Options for Nocturnal Back Pain
Treating nocturnal back pain first requires a full and accurate diagnosis of the underlying cause of the pain itself. To attain such a diagnosis your doctor or physical therapist will need to perform a physical examination, combined with a look at your medical history, as well as potential diagnostic imaging tests (x-ray, MRI, etc.). Once a diagnosis is reached, you and your doctor can talk about how to approach treatment. The specific methods for treating the pain will depend heavily on the condition or issue that's causing the pain. Some issues may require surgical intervention, while others can be treated conservative methods. Whatever the diagnosis, physical therapy can help by increasing your range of motion, and reducing your pain so you can sleep through the night.
Twin Cities Physical Therapy
If you or your partner is experiencing nocturnal back pain that is keeping you up at night and making your daily activities difficult, contact us today to discuss how physical therapy can help. At OrthoRehab Specialists we have over twenty-five years of experience treating patients with back pain issues from injuries and other conditions. We offer direct access to physical therapy care in Minnesota so you can make your appointment with us without a prior prescription from your primary care doctor. Reach out to us today at our Minneapolis or Edina clinics to get started with one of our Minnesota physical therapists who can help reduce your nocturnal back pain.

Latest posts by Dr. Andy Masis, PT
(see all)