A quick glance at the picture below reveals my tendency to put much more weight into my right foot than my left foot. My right heel is bearing the brunt of my standing pressure. But why?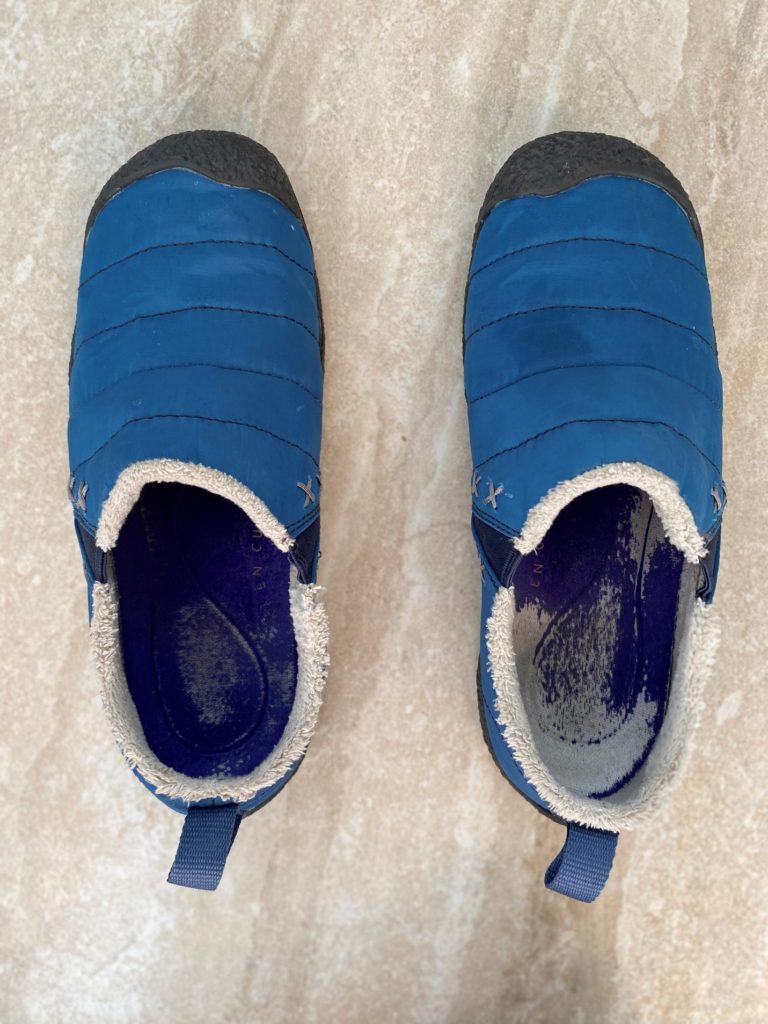 Technically speaking you could label this left shoe posture as "over pronated," "calcaneal valgus," "everted." You can pick any term you like, but the real story is that my left shoe is literally pushing me over to the right side. If my left shoe was filled with water, it would be pouring over to the right side.
I promise these shoes were symmetrical when my husband bought them for me roughly 2 years ago. This shoe asymmetry is not a factory defect, it is a result of my body's asymmetry. The human body is wonderfully asymmetrical. My shoes tell me that I have to keep working on finding my left outer heel. I need to continue to remind myself to push off my right side. I need to be able to sense the ground underneath my left side so I can take some of the pressure off my right side.
My goal is not to make my body perfectly symmetrical. My goal is to move and function without limitation and without pain, which means acknowledging this asymmetry, paying attention to my habits, and using an exercise program that addresses my right and left sides slightly differently.
OrthoRehab Specialists
If you're experiencing similar issues, we can help! The physical therapists at OrthoRehab Specialists have been providing care to patients throughout the Twin Cities for decades. We can work with you to develop a treatment plan that suits your unique needs. Reach out today to set up an appointment at our Edina or Minneapolis physical therapy clincis.
Latest posts by Rebecca Jacobs
(see all)