Sports physical therapy is a subset of physical therapy that focuses specifically on athletes and how to improve performance. In this physical therapy education article, we are going to talk about sports physical therapy and how working with a sports physical therapist can help you achieve your athletic goals.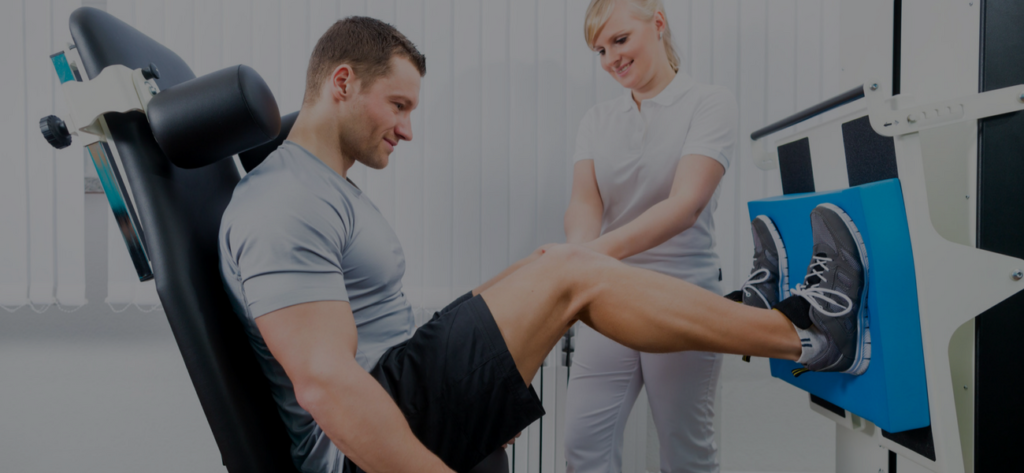 Recovering from Injury
The most obvious way in which a physical therapist can help an athlete is injury recovery. Whether you're recovering from a surgical procedure necessitated by an injury, or you're treating with conservative methods, physical therapy can help speed the recovery process.
Training Plateaus
Working with a physical therapist can help you overcome training plateaus as well, by designing specific workout and exercise routines for you.
Equipment Selection
Your physical therapist can help you determine the best equipment for your specific situation. For example, if you suffer from plantar fasciitis or another foot condition, your PT can help you find the right foot orthotics.
Performance Analysis
Even if you aren't recovering from surgery or suffering from an injury, physical therapy can help athletes of all levels. No matter what sport you participate in, there are a wide variety of performance analyses that can help identify your weaknesses and areas of improvement. Physical therapists can perform throwing analysis, running analysis, swinging analysis tests that can help you avoid potential injuries and significantly improve your game.
Physical Therapy in Minneapolis
Get the physical therapy care you need today by contacting OrthoRehab Specialists. Our Minneapolis sports physical therapy experts have nearly thirty years of experience helping patients throughout the Twin Cities area with sports-related injuries and conditions. We have standing referral connections with over 600 local providers who continue to entrust us with the rehabilitation care of their patients when necessary. Our main clinics are located in Edina and Minneapolis, but we offer direct access to care for patients throughout the state of Minnesota. Give us a call today to set up your appointment!

Latest posts by Dr. Andy Masis, PT
(see all)