Physical therapists and physicians both have important (yet different) roles to play in patient care. But many people don't fully understand the differences between physical therapists and physicians. In this physical therapy education article, we are going to discuss the things that a PT can do for you that a physician can't and how to decide when to see a physical therapist instead of a physician.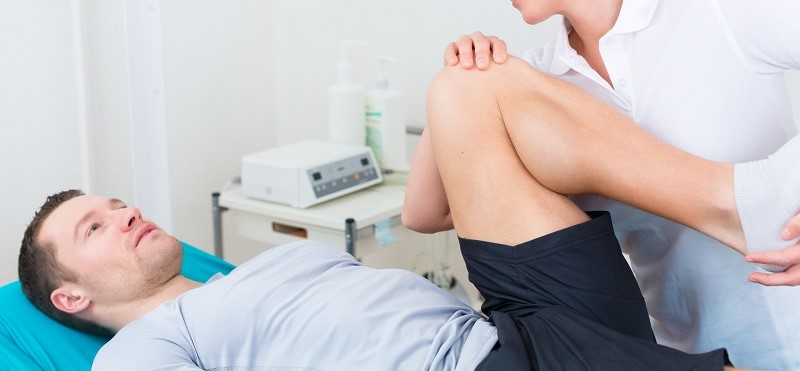 Assessing Your Injury Risk
Visiting a physical therapist on a regular basis (even if you're not recovering from an injury) can help you assess your injury risk. A physical therapist can perform a postural assessment and movement screen that will tell you where your weaknesses are and how to take steps to avoid injuring yourself.
Compiling a Workout Strategy
Every person is unique from a physical therapy point of view. We all have different muscle imbalances, range-of-motion, and mobility. A physical therapist can examine your entire situation and use that information to tailor a workout strategy that fits your needs.
Speeding up Your Recovery
Working with a physical therapist after an injury or surgical procedure can significantly speed up your recovery. A physical therapist can prescribe specific exercises or stretches that will benefit your recovery, and also recommend compression garments, massage therapy, and other modalities.
Edina Physical Therapy Specialists
If you are in need of physical therapy care, look no further than OrthoRehab. Our physical therapists have nearly three decades of experience, and have existing referral relationships with more than 600 surgeons and physicians. Contact the Minnesota physical therapists at OrthoRehab today to set up your appointment and see what physical therapy can do for you! Our primary clinics are located in Edina and downtown Minneapolis, but we provide direct access to physical therapy to patients throughout the state of Minnesota.

Latest posts by Dr. Andy Masis, PT
(see all)