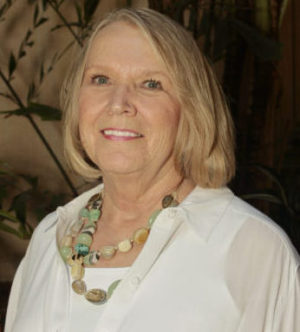 Note: this is a guest article from one of our patients – Darlene.
As a woman living with Stage IV breast cancer, you would think hearing someone say: "you look great" would be music to my ears. But what I hear is: "wow, you don't look sick and you have your hair."
Breast Cancer Expectations vs. Reality
We have an image of a Stage IV cancer patient looking gaunt and bald. That can be true of someone who is getting chemo treatments, and it is also true for those who have gone through all the treatments, and because there is no cure, are at the end of their life.
The rest of us are walking among you every day, and unless you've been told, you would never think that we have a terminal disease.  If I were to show you pictures of 50 women and men and ask you to pick out the Stage IV cancer patients, you wouldn't be able to do it.  We look just like everyone else.  Many of us still work full time jobs.  We are mothers with small children. We are grandmothers.
Research Dollars, Not Pink Ribbons
We don't look sick, but we are dying.  We may live a few months; if we are lucky, we may live a few years.
The median life expectancy after diagnosis is 33 months.  We aren't thriving, we are dying – 113 every day. We need research dollars, not pink ribbons.  Metavivor is a non-profit organization founded by a Stage IV breast cancer patient.  They offer support to Stage IV patients via their website, Twitter chats, and newly formed local Peer-to-Peer support groups. Most importantly, 100% of all donations made to Metavivor go directly to research for Stage IV breast cancer. Visit www.metavivor.org for more information on local peer-to-peer support and how you can help bring awareness to the forgotten breast cancer patients and support our efforts to live a longer life through research.

Latest posts by Dr. Andy Masis, PT
(see all)