Heavy lifting is hard, especially if you are recovering from pain. Simple daily tasks like lifting your laundry basket or a heavy bag of groceries can become difficult and worrisome. One way to help you safely return to lifting is by using specific body mechanics to help distribute the force of the load you are lifting.
As you squat down to lower yourself when you lift something heavy, there are a few key concepts that will help keep you safe and pain free:
Keep your whole foot on the ground.
Hinge and bend at the hips by pushing your hips backward. Your upper body will lean forward to balance your weight, but you will be bending at the hips and maintaining a neutral spine alignment.
When you pick up the heavy object, keep the load as close to you as possible.
Maintain good breathing, specifically make sure to exhale.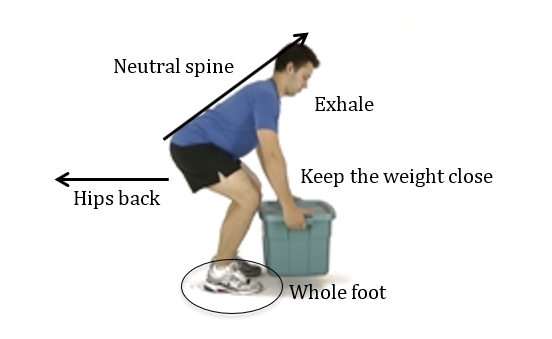 A great way to remember these concepts is to picture a Tyrannosaurus Rex dinosaur:
Latest posts by Rebecca Jacobs
(see all)