Owner, PT
HOMETOWN:
Aitkin MN
SPECIALTIES:
Shoulder/elbow and combined shoulder and spinal based injury, and spine care.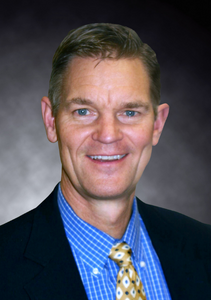 FOCUS:
Mr. Buisman cares for adolescent to adult populations with either non/post-surgical based issues including rotator cuff injury, impingement, frozen shoulder (adhesive capsulitis), fracture, joint replacement, dislocation/instability, scapular (shoulder blade) dysfunction, as well as spine/neurologic based injury that complicates an existing shoulder issue both acute and chronic in nature.
PHYSICAL THERAPY DEGREE:
Mayo Clinic Program in Physical Therapy
MEMBERSHIPS:
Minnesota and American Physical Therapy Associations
BEST PART OF MY WORK:
Playing a significant role in improving the quality of people's physical well-being. Being challenged daily with more complex diagnosis and the subsequent creation of a treatment program to solve the problem.
WHY I BECAME A PHYSICAL THERAPIST:
Injured shoulder playing college baseball and received inadequate care thus realizing I needed to learn how to help myself and ultimately others with the same problem. Involved in a head on motor vehicle accident; my knowledge base as a PT allows me to function without limitation.
HOW I SPEND MY FREE TIME:
Kids activities, skiing, following everyone up north on Friday nights.
PUBLICATIONS:
Utilization of a Three-dimensional Mobility Progression, "The Z Route" in Shoulder Rehabilitation. Orthopedic Phys Ther Practice. Vol. 27, No. 3. 2015. P. 150-3.
Scapular Angular Positioning at End Range IR in Cases of GIRD. J Orthop Phys Ther 2006;36(12): 926-934.
Shoulder Mobility in String Musicians. Ortho Phys Ther Practice Vol. 20;1:08 21-24.
Frozen Shoulder. Minnesota Physician. Nov 2004, Vol 18; 8