PT
HOMETOWN:
Eagan, MN
PHYSICAL THERAPY DEGREE:
Doctorate of Physical Therapy from Saint Louis University
SPECIALTIES / FOCUS:
Injury Prevention Training and Return to Sport
Operative and Non-Operative Rehabilitation of Orthopedic Injuries
Foot/Ankle, Knee, and Hip Pathologies
Shoulder and Elbow Pathologies
Cervical, Thoracic, and Lumbar Spine Pathologies
TREATMENTS PROVIDED:
Injury Prevention / Functional Movement Training
Performance Enhancement
Return To Sport Testing / Training
Gait Analysis And Management Of Running Injuries
Pilates
Manual Therapy

Myofascial Release
Joint Mobilization
Muscle Energy Techniques
Instrument Assisted Soft Tissue Mobilization / Scraping
Neurofascial Release With Mobility Band
Kinesiotaping / Leukotaping
Suction Cup Assisted Scar Mobilization

Blood Flow Restriction Therapy
Dry Needling
Isokinetic Testing / Strength Training
Use Of Modalities To Manage Pain And Accelerate Healing
MEMBERSHIPS:
American Physical Therapy Association
BEST PART OF MY WORK:
I love teaching people ways to become independent towards eliminating pain, and preventing that pain from returning. It is an added bonus that I get to meet awesome people all day.
WHY I BECAME A PHYSICAL THERAPIST:
I knew growing up that I wanted to do something in the medical field that would impact lives. I also love problem solving and working hands on to provide treatment. Physical therapy is the perfect job for me and I love doing it every day.
HOW I SPEND MY FREE TIME:
I am an avid sports fan that will watch anything that is competitive, especially Minnesota sports. On the weekends, I love exploring everything the great state of Minnesota has to offer. I spend many of my weekends up at the cabin, regardless of the season.
ARTICLES:
Patient Testimonials
"My team at OrthoRehab Specialists, Inc. played a vital role in the preparation and rehabilitation of my ACL and meniscus repair. Matt (Dr. Siewert) and Sam are extremely knowledgeable, patient, and know exactly when to push me and pull me back. They tailored my rehab plan to my individual goals while ensuring my knee progressed properly without risking reinjury. With their help and guidance, I went from being on crutches to setting new personal records in an olympic and half ironman distance triathlon in under a year post surgery. I am grateful for their help and expertise."
Steven G.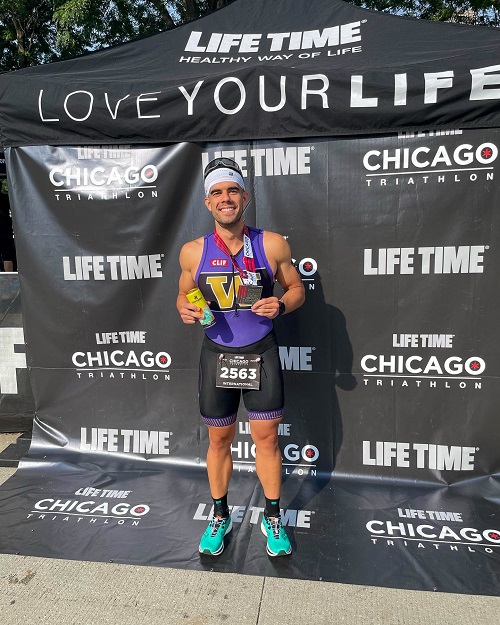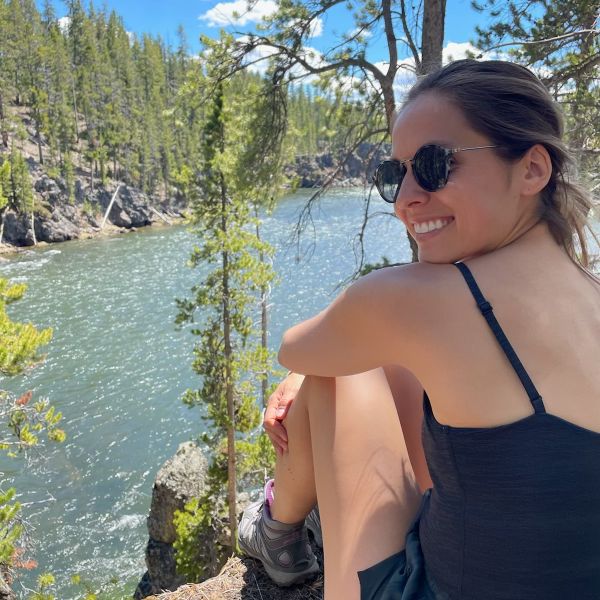 "I first came to OrthoRehab Specialists to see Matt for help with managing some tendinitis in my right ankle. He helped me recover from this in a timely manner while providing education and reassurance every step of the way. Coincidentally, I was also struggling with recovering from a previous hip labrum repair that had ultimately failed despite months of hard work rehabbing it.
Matt didn't hesitate to help me troubleshoot this by adding in new exercises in order to pinpoint/target specific issues I was having. When it ultimately came time for me to re-consult with a new hip surgeon, Matt went above and beyond by using his knowledge of orthopedic surgeons in the Twin Cities to help me narrow down my search. Fast forward about 3 months after hip surgery #2 and I'm feeling so much better after some TLC at OrthoRehab specialists! I attribute much of this to the personalized exercises and advice I've received during my recovery. I am so thankful to have had Matt by my side throughout all of this, and I can't wait to continue on my path back to running!"
Jane P.
"I'm so grateful for Matt (Dr. Siewert) at OrthoRehab Specialists. After rupturing my Achilles and having it repaired in June of 2018, I had a long road of recovery ahead of me. During my journey, I experienced a serious complication. My physician at the time didn't take the complication seriously. He didn't think anything was wrong.
Despite regular physical therapy and following my doctor's instructions, I wasn't getting any better. One afternoon, the issue came to a head and Matt stepped in, identifying the problem and going above and beyond to ensure I got the care I needed. Through OrthoRehab Specialists, I was able to get connected to a top area physician quickly, who after another surgery, was able to resolve my issue. I was a very active person prior to my injury and I'm finally getting back to doing the things I love, which include running, walking my dog, hiking, yoga, fitness classes, and more. I highly recommend OrthoRehab Specialists. The staff is personable, professional and willing to go the extra mile for their patients."
Elisabeth J.
"After having a major left foot surgery and right foot bunion & fusion surgery, I went to physical therapy at OrthoRehab Specialists. I am now able to walk normally again without pain. I never imagined I would recover completely. Matt and Samantha were terrific! Each visit they thoroughly evaluated my progress and taught me exercises that helped me totally recover from both surgeries.
Their knowledge and expertise, was truly amazing. I highly recommend Matt and Samantha to anyone needing rehab."
Bruce W.