DPT
EDUCATION:
Bachelor of Arts in Communications, University of Minnesota
Doctorate in Physical Therapy, University of Miami, FL
Comprehensive Pilates Certification, Polestar Pilates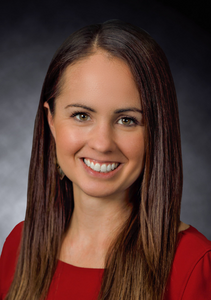 TECHNIQUES: 
Manual Soft Tissue Release
Myofascial Release
Muscle Energy Techniques
Dry Needling
Cupping
Joint Nobilization
Kinesio Taping
Equipment-Based Pilates
Ergonomics
Posture
SPECIALTIES / FOCUS: 
Manual therapy to lumbar, pelvis, hip, groin, knee, ankle, foot, as well as upper extremity, ribcage, & neck.
Post-op, acute, and chronic conditions. 
Biomechanical stabilization using corrective exercise with emphasis in Pilates.
Building stability & power for sport and injury prevention. 
Core re-training and management of intra-abdominal pressure.
Pre-natal and post-partum exercise interventions. 
Dancers, figure skaters, golfers, runners, and more.
WHY I BECAME A PHYSICAL THERAPIST:
I've always had a passion for solving complex problems and understanding "why". Combine this with a strong desire to help people, and an extensive upbringing in movement and sports–and you've got my passion for understanding & treating biomechanical movement issues in the human body.
TREATMENT PHILOSOPHY:
I approach each case with compassion and a desire to help each patient take back control of their bodies. Together we will get to the root of the problem and address the deeper issues that may not be as obvious.  
HOW I SPEND MY FREE TIME:
I live with my husband and 2 small children, who of course take up the majority of my time. We enjoy summer trips to the cabin, golfing, and just about any excuse to get out and be physically active. You'll most likely find me in the stands at a hockey rink for the foreseeable future (watching my son).