Pain can make travel a nightmare. No matter what your mode of transport, no one wants to be confined to an airplane seat or a car for several hours when they're in pain. This physical therapy patient education article will offer up a few tips and recommendations for traveling when you're dealing with pain.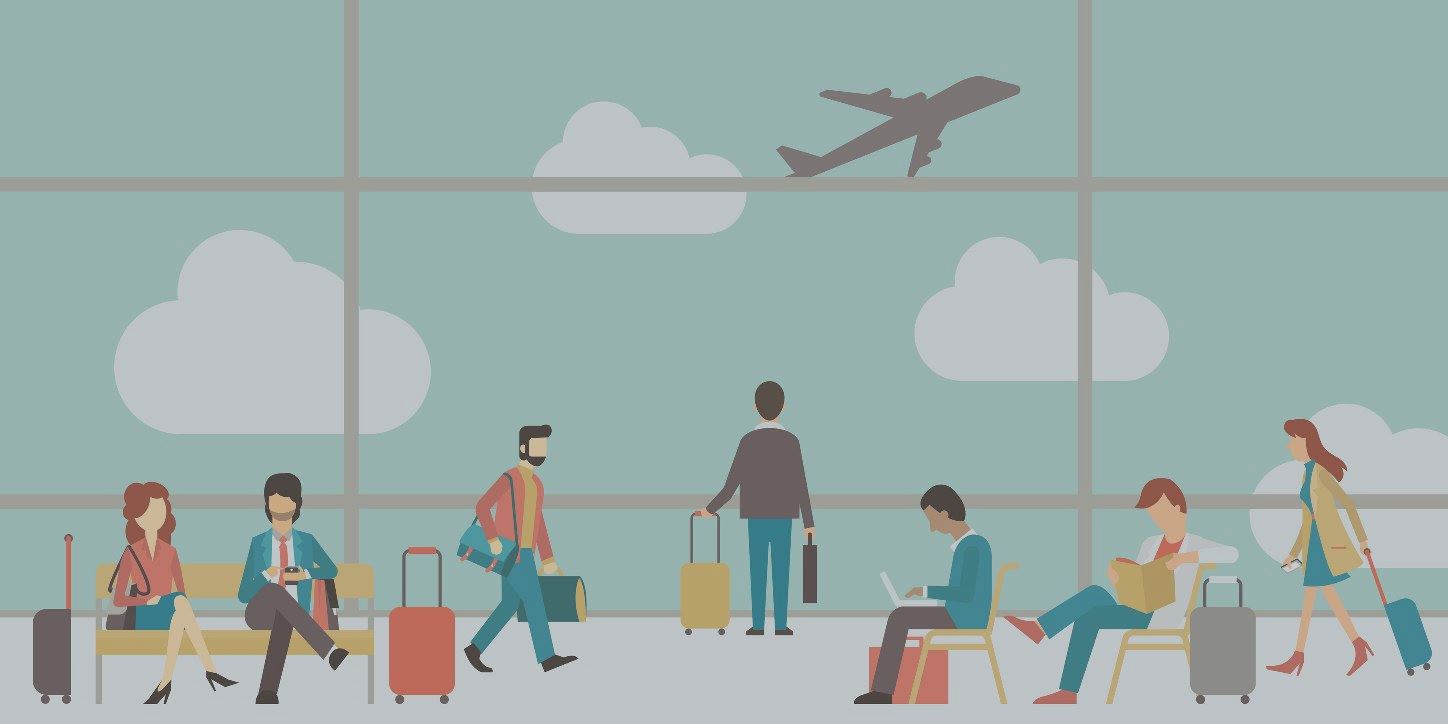 Seek Help for Your Pain
First off, if you are dealing with acute or chronic pain from an injury, condition, or recent surgery – contact a medical professional to get your pain diagnosed. Depending on your specific situation you may want to see a primary care doctor, pain management specialist, or physical therapist. The important thing is that you be proactive and take the necessary steps to treat your pain. This is especially important if you've got a long trip coming up!
Talk with Your Provider
If you are already seeing a doctor or physical therapist for your pain, talk to them about your upcoming trip and ask if they have any recommendations for managing pain on the road. For example, your physical therapist can show you some stretches and exercises for you to do while you're on the road that can be done in your hotel room. That way you can keep working on your physical therapy plan even though you're away from home.
Make Healthy Choices
Whether you're traveling for pleasure or work, many people have a tendency to indulge in unhealthy habits on the road. It's hard to eat well when you're in a hotel room with no kitchen, or exercise when you don't have all the amenities of home or your local gym. However, these unhealthy habits can add to your pain and make things even worse. Do your best to make healthy choices while you're away.
Minneapolis Physical Therapy Specialists
OrthoRehab Specialists provides physical therapy care to patients throughout the Minneapolis / St. Paul area and surrounding suburbs. Our rehabilitation specialists have over 25 years of experience treating patients who are recovering from injuries, surgical procedures, and other conditions. To make things easier for patients, we offer direct access to physical therapy in the state of Minnesota. In short, that means anyone can make an appointment with us regardless of whether or not you have a prior prescription from your physician. In addition to that, we have trusted relationships with over 600 providers who continually refer their patients to us for their rehabilitation needs. If you are living through life in pain, physical therapy may be able to help. Contact us today at our Minneapolis or Edina physical therapy clinics to set up your appointment.

Latest posts by Dr. Andy Masis, PT
(see all)